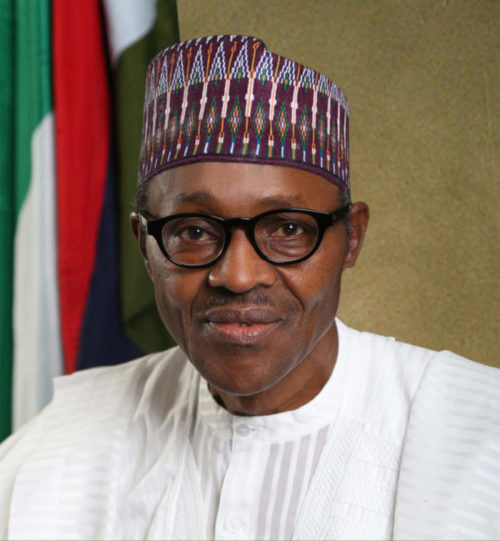 No fewer than 3,500 youths, under the auspices of Daura Youth Vanguard from Sarkinyara A ward Polling Unit 003 in Daura, have unanimously endorsed the candidature of Buhari in 2019.
The endorsement meeting was held at the President's polling unit in his hometown on Monday.
Alhaji Aliyu Dahiru, who led the group to the electoral polling unit, emphasised the need for the president to unconditionally consider their request and recontest the presidential election in 2019, stressing "we are satisfied with the way and manner the president is leading this country".
The Sarkinyara A ward polling unit 003 was the unit where president Buhari casts his votes in all elections.
He said some of the inspiring factors that led to the clarion call on Mr President were some of the unprecedented transformation introduced by the administration of Buhari.
Dahiru said the call was timely and paramount especially considering how the president salvaged the nation from the precarious security challenges and diversified the economy into agriculture.
He noted that the current fight against corruption is yielding dividend as sanity, probity, accountability and transparency are been restored in the public life, noting that Buhari has been an upright leader.
Dahiru announced that the organisation would be organised an endorsement rally across the five local government areas of Daura, Sandamu, Maiadua, Baure and Zango in February.
"We expect about 150,000 youths to attend the rally scheduled to hold in Daura metropolis," he said.
Alhaji Lawal Aliyu, the traditional title holder of the Ubandoman Daura, and Alhaji Nalado Yusuf who is the Sarkin Sudan of Daura, also identified themselves with the course and described the call as timely and in the right direction.
They said Daura elders would forever remain determined, committed and dedicated to the clarion call initiated by the youths, stressing that no politician in Nigeria matches Buhari's integrity and honesty.
The officials of the organisation included Messrs Ibrahim Killing, Jamilu Rabe, Ibrahim Lawal, Kabir Jafar and Lawal Yaro.
Others are Usman Mani, Abdurrahaman Dahiru and Hamisu Mafia.