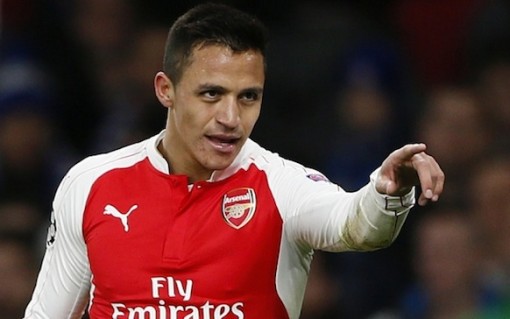 Manchester City have decided not to pursue their interest in signing Arsenal forward Alexis Sanchez.
The club have decided the cost of pursuing the 29-year-old would be prohibitively expensive.
BBC reports that Manager Pep Guardiola, the club's owner Khaldoon al Mubarak and other senior officials are all in agreement.
It is understood the wages being demanded by Sanchez would have put him ahead of all City's star men, something the club decided they would not do.
Manchester United are favourites to sign the Chile international after indicating they are willing to meet the Gunners' £35m asking price for the forward.
Sources with knowledge of the situation say they understand Chelsea are also interested in the player.
They claim the overall package being negotiated is higher than the £60m for which Arsenal agreed to sell Sanchez to City in the summer.
City still believe Sanchez would prefer to join them, given his past relationship with Guardiola and the fact he pushed to join them in the summer.
However, they view it as highly unlikely Sanchez will drop his financial demands to a level that would allow them to resume talks.
Speaking after his side's 3-0 victory over Stoke on Monday night, United manager Jose Mourinho said: "There is no news on Sanchez. He is an Arsenal player; if he stays it's great for Arsenal, if he comes to us, great for us, if he goes to another club, great for them.
"There are probably other clubs also interested and trying and I shouldn't talk about a player who is an Arsenal player."