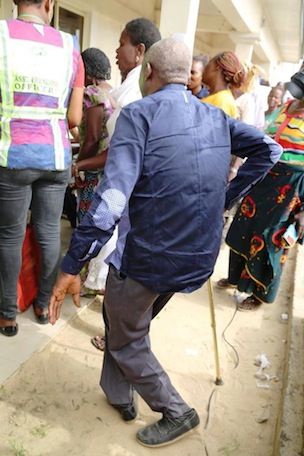 The National Health Insurance Scheme (NHIS) says it is stepping up public awareness on elderly and retiree's health insurance programme provided by the scheme.
Dr Emmanuael Uba, the General Manager, Formal Sector Department, NHIS, disclosed this in an interview with newsmen on Monday in Abuja.
Uba said the programme, also known as Vital Contributor's Social Health Insurance Programme (VCSHIP), was designed to cover the healthcare needs of retirees, aged and Nigerians who are not covered by any programme of the scheme.
He explained that the programme allows individuals to pay N15,000 annually for their own contributions while contributions could also be made on their behalf.
He added that the programme, which was renewable annually, also provides access to quality healthcare services for the enrollees.
READ: Armed forces day: Fallen heroes celebrated in Enugu
"The NHIS designed this programme over three years ago for the benefit of our senior citizens, the elderly ones and Nigerians who are not under any programme of NHIS.
"This is because NHIS is a contributory scheme, which means, is either you contribute or someone else contributes on your behalf which keeps you covered.
"However, when people retire from service, they are out of government payroll and contributions are no longer paid for them, that is why NHIS designed a special package for them to still have access to healthcare after they are retired," Uba said.
On procedure for registration, the general manager said interested persons could register at any NHIS offices in the states and Federal Capital Territory (FCT) for the payment of N15,000 annually.