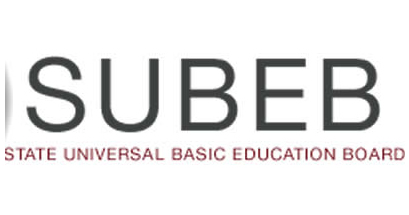 Amidst crisis over the quality of teachers in public schools, Kaduna State Universal Basic Education Board (SUBEB) plans to spend N337.19 million on teacher training in 2018.
The figure is contained in the state's 2018 budget obtained from the state Planning and Budget Commission.
The state has recently sacked about 22, 000 primary school teachers over poor performance, generating protest and strike by the Nigeria Union of Teachers.
It indicated that, "N337.19 million was earmarked for leadership and capacity training for school head teachers and assistants; jolly phonics training for 1,200 teachers and training of 200 Almajiri school teachers on literacy and numeracy skills.
"Others are training on use of Teachers Guide; training of 230 care givers on pre-primary curriculum; training of class teachers on reading methodology and post training impact survey.
"70 associate counsellors from the 23 local government areas will be trained on strategies for effective counselling skills in basic education; and training of 100 quality assurance evaluators.
"Other training includes evaluators and principals workshop on evaluating and student learning; evaluating and tracking student; workshop on coordination, monitoring and reporting and impact assessment on training of inclusive education teachers on Braille and sign language."
The board has a total budget of N6.93 billion out of which N6.75 billion was for capital N184.52 million for recurrent expenditure.
This represents 100 per cent increase from the N3.36 billion allocated to the board for capital and recurrent expenditure in the 2017 budget.
A breakdown of the figure shows that N3.53 billion would be spent on the construction of classrooms, offices and toilets for primary schools, while N1.89 billion was for building classrooms and laboratories in junior secondary schools.
The board would also spend N15.1 million on the construction of Early Child Care Development Education games village in nine primary schools in nine local government areas.
It indicated that N821.27 million would go into procurement of furniture, materials for skills acquisition, teaching and learning aids, computers, magnetic boards, mattresses, sporting and instructional materials.
"N143.58 million was allocated for monitoring and supervision of projects, while N13.06 million was for maintenance of project monitoring vehicles."
The state would receive the 2016 Universal Basic Education Commission (UBEC) Special Education Intervention fund amounting to N6.38 billion during the year.
It would also receive N340.87 from UBEC Intervention on Teachers' Professional Development and N32.72 million from the Inclusive Education Trust Fund.