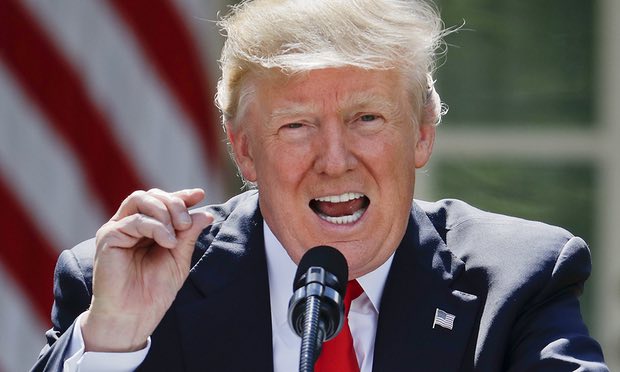 South Africa has summoned a top U.S. Embassy offical for a Monday meeting over President Donald Trump's alleged remarks that African nations are "shithole countries."
Trump's alleged comments caused shock internationally and incurred allegations of racism, with the UN, the African Union and many individual African governments denouncing it.
In a statement on the Monday summons, the South African government referred to Trump's comments as "disturbing" and said that while Trump has tweeted a denial, it "was not categorical."
"Relations between South Africa and the United States, and between the rest of Africa and the United States, must be based on mutual respect and understanding," the statement said.
On Friday, after the alleged comment prompted a media storm, Botswana's government summoned its ambassador to the US to ask whether Botswana was considered "a shithole."
South African politicians have reacted with disbelief regarding the remarks.
""e would not deign to make comments as derogatory about any country facing difficulties," said Jesse Duarte, deputy secretary general of the ruling ANC, according to local media.
South African opposition leader Mmusi Maimane called the comments "abhorrent."
"[Trump] confirms a patronising view of Africa and promotes a racist agenda. Africa/U.S. relations will take strain from this, with a leader who has failed to reconcile humanity.
"The hatred of Obama's roots now extends to an entire continent," tweeted Maimane.