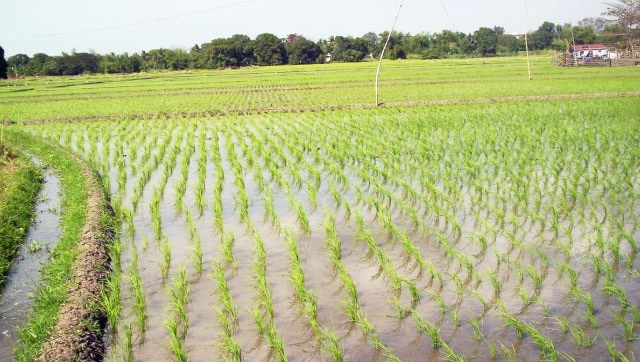 Three million women and youths nationwide will benefit from an Agro-business programme of the Livelihood Improvement Family Enterprises (LIFE) scheme of the Federal Government, an official said on Tuesday.
Dr Chinyere Ikechukwu-Eneh, Assistant Director, Federal Ministry of Agriculture and Rural Development, said in Enugu that 24 states would be captured under the pilot phase of the programme
The official who was on advocacy visit to Enugu State Ministry of Agriculture, disclosed that the beneficiaries would be between the ages of 18 and 40.
"The overall objective of this programme is to contribute to the attainment of food security and economic growth of Nigeria through job creation, value addition and business enterprises and improved livelihood.
"Beneficiaries shall consist largely of young people selected across several agriculture disciplines in a gender-balanced manner with a minimum of 50 per cent women," she said.
She said 1, 200 farmers would also be empowered in the state under the programme.
Ikechukwu-Eneh, who is the Team Leader for the LIFE in Enugu, stated that the programme would be implemented at the ward level through the establishment of 'LIFE clusters'.
She explained that the clusters would receive agricultural inputs for sustainable production, agro-processing and packaging facilities and a marketing system designed to connect rural food surplus to urban cities.
The official added that two communities from two local government areas in each of the three senatorial districts benefit.
She said that the selected communities would form five cooperative societies that would be empowered in their chosen areas of enterprise.
Ikechukwu-Eneh, therefore, appealed to the people of the state to make good use of the programme to develop their capacities.
"This programme will address the needs of existing cooperative groups that will be encouraged to own enterprises that will help their communities.
"The minister has also requested that the states identify available rivers, streams and dams for utilisation going forward," Ikechukwu-Eneh added.
Responding, the Permanent Secretary in the ministry, Mr Samuel Onyiaji, described the programme as bold, and advised that prospective beneficiaries be given adequate information on the programme.
"There are other intervention schemes running in the state and our farmers will like to compare notes.
''They should have all the information with no hidden agenda in order to make good decisions," he said.
The team will be in Enugu for four days to inspect communities, facilities and sensitise groups selected for the programme.