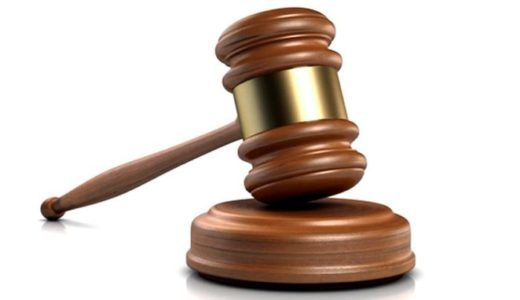 A Federal High Court in Lagos has fixed Jan. 23 to hear a motion seeking forfeiture of funds linked to wife of former President Goodluck Jonathan, Patience.
The Economic and Financial Crimes Commission (EFCC) had started fresh moves to seize funds in 15 bank accounts linked to Mrs Johnathan.
The funds, which the EFCC is seeking to seize, is a total of N3.1 billion.
On Monday, EFCC's counsel, Mr Rotimi Oyedepo, appeared before Justice Mojisola Olatoregun with an ex parte application, seeking temporary forfeiture of the funds.
The move was, however, interrupted by a train of Senior Advocates of Nigeria led by Mr Ifedayo Adedipe (SAN) and Chief Mike Ozekhome (SAN).
They challenged the court's jurisdiction to entertain the ex parte application.
The SANs told the judge that the funds, which the EFCC wanted to seize, were already subject of litigation.
But counsel for the EFCC, Oyedepo, maintained that the SANs had no right of hearing in the court, since his application was ex parte, and wondered how they got wind of the move by the anti-graft agency in the first place.
READ: Oyo state receive Libya returnees, expects more
He urged the judge to disregard their appearance.
The judge upheld Oyedepo's submission, following which the SANs left the courtroom.
But in view of the development, the judge adjourned the case until Jan. 23, and directed the EFCC to file an affidavit to convince the court that there were no pending lawsuits relating to the funds sought to be forfeited.
In the said ex parte application, the EFCC listed Patience Jonathan and five firms and Esther Oba as respondents.
The firms that were listed as second to sixth defendants were Globus Integrated Services Ltd., Finchley Top Homes Ltd., Am-Pm Global Network Ltd., Pagmat Oil And Gas Ltd. and Magel Resort Ltd.
The ex parte application was backed by a 15-paragraph affidavit deposed to by an investigator with the EFCC, Huleji Tukura.