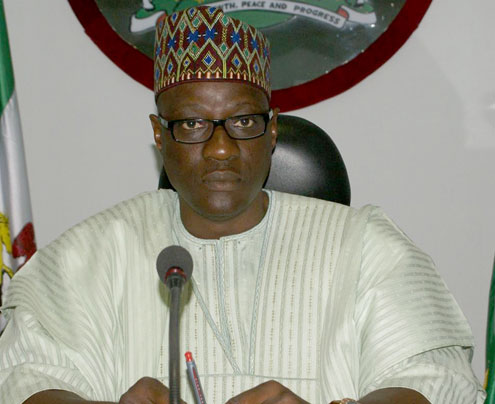 The Kwara State Internal Revenue Service (KWIRS) says it targeted N38 billion as revenue to be generated internally in 2018.
Dr Muritala Awodu, the Executive Chairman of the agency, made this known at a media parley on Tuesday in Ilorin.
Awodu said that KWIRS generated N39 billion between January 2016 when the revenue body commenced operation and December 2017.
"We were able to move the state internally generated revenue forward from where we met it in 2015.
"We generated N17.6 billion in 2016 as against N7.2 billion generated in 2015,'' Awodu said.
He said that the revenue generated in 2016 was a good start up.
According to him, the revenue body has its own share of challenges, hence, the N19.4 billion generated as IGR in 2017.
READ: Gov. Ortom accepts Lalong's apology, calls for synergy
Awodu said that the revenue body was unable to meet the N24 billion target for 2017, because of the challenges KWIRS faced.
He identified social pressure on the service as one of the factors that impeded its effort in meeting the target of N24 billion.
The executive chairman said the revenue body had resolved to adopt praise strategy to praise the stakeholders, adding that without them, KWIRS could not do anything.
He also said that KWIRS would continue to reinforce and retain tax payers to do more.
"In 2018, we will adopt advocacy and advance tax education to sustain adherence and intensify staff commitment," Awodu said.
He promised to relate more with journalists in 2018, adding that there would be monthly press briefing instead of quarterly it used to be.
Awodu commended the media for projecting the revenue body in positive light and also for reporting its activities.