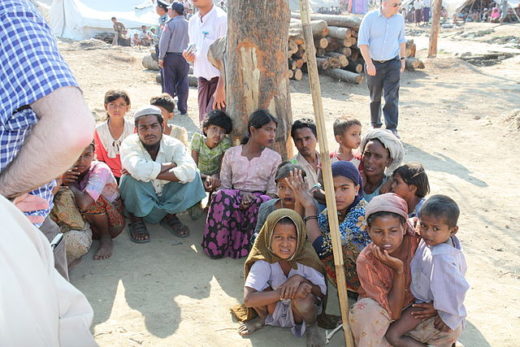 Myanmar and Bangladesh plan to complete repatriations of Rohingya refugees, who fled a brutal military crackdown in Myanmar's Rakhine State, within two years of the first returnees arriving later this month.
According to a statement, Representatives from Myanmar and Bangladesh were discussing the implementation of a repatriation deal signed in November at meetings in Naypyitaw on Monday and Tuesday.
Bangladesh's Foreign Ministry said on Tuesday: "Repatriated refugees will be temporarily housed in Hla Po Khaung camp, currently under construction after registering at one of two repatriation centres.
"Myanmar has reiterated its commitment to stop outflow of Myanmar residents to Bangladesh,'' the ministry added.
The UN on Monday reiterated warnings that all repatriations must be voluntary and those refugees should be returned to their place of origin.
"Any returnees to Myanmar should be required to stay in transit centres for a short period for the purpose of processing, before being allowed to travel on to their original farms and villages,'' a UN High Commission for Refugees (UNHCR) spokesman told newsmen.
More than 655,000 minority Rohingya Muslims have left Myanmar since Aug. 25, 2017, when the military launched "security operations" in response to attacks by Rohingya militants.
Myanmar has largely denied accusations of widespread human rights abuses against Rohingya.
It has also refused access to a UN fact finding mission mandated to investigate the scale of what the U.S. has called "ethnic cleansing.''

Load more