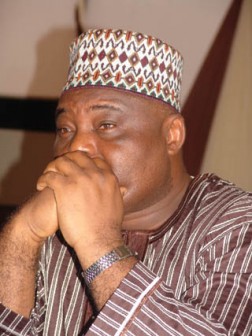 Jethro Ibileke/Benin
The Edo State Internal Revenue Service (EIRS) on Tuesday sealed-off two broadcast outfits in the State, over non-payment of taxes.
The broadcast outfits affected are the Federal Radio Corporation of Nigeria (FRCN) Bronze FM and DAAR Communications, operator of Africa Independent Television/Ray Power FM.
The stations were sealed off for alleged non-payment of about N10 million and N8 million taxes, respectively.
It was gathered that DAAR Communications paid N4 million out of its N8 million debt last week, whereas the state government is said to be owing the station N85 million for services rendered during the administration of Adams Oshiomhole.
The Federal Radio Corporation of Nigeria (FRCN) on its part is said to be indebted to the State to the tune of about N10 million, while the state government is owing it about N12.5 million.
Some members of staff of DAAR Communications who did not vacate the premises on time were said to have been locked inside by the revenue agency.
The image maker of the revenue service, Mr. Courage Eboigbe, who confirmed the sealing of the broadcast outfits, said they were shut down for non-payment of taxes.
Eboigbe who denied knowledge of the state government's indebtedness to the two broadcast outfits, put the indebtedness of DAAR Communications at about N8.1 million, after the payment of N4 million, and FRCN at about N6.7 million, after it paid over N1 million when it was sealed-off in November last year.
According to him, "the period of grace given to the establishments to offset the debts have elapsed and the agency has no option than to shut down the broadcast outfits."