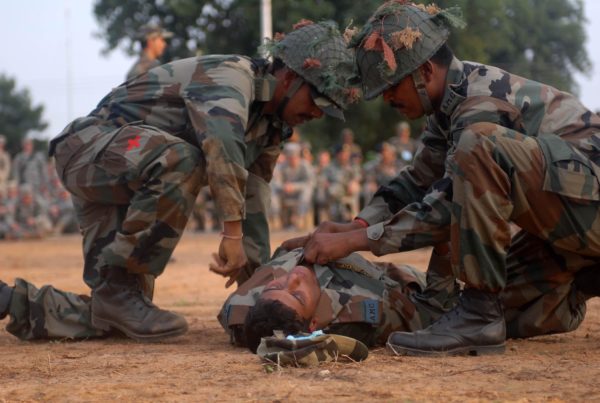 Indian army chief Bipin Rawat Wednesday called for restrictions on the internet and social media use to counter terrorism.
"I understand that in a democratic country people might have issues when we put curbs in place. But it is important to restrict the use of social media to tackle terrorism.
"Put some checks and curbs on internet, social media that terrorist organisations always resort to," Rawat said.
The army chief was speaking at the Raisina Dialogue — a conference hosted by an Indian think tank in collaboration with India's foreign ministry.
Rawat also listed the severity of biological chemical weapons and the threat that it poses.
"The threat of nuclear and chemical weapons falling in the hands of terrorists can be a disaster for humanity," he said.
NAN reports that in June 2017, social media giants Facebook, Google's YouTube, Twitter and Microsoft said on they were forming a global working group to combine their efforts to remove terrorist content from their platforms.
Responding to pressure from governments in Europe and the United States after a spate of militant attacks, the companies said they would share technical solutions for removing terrorist content, commission research to inform their counter-speech efforts and work more with counter-terrorism experts.
The Global Internet Forum to Counter Terrorism "will formalise and structure existing and future areas of collaboration between our companies and foster cooperation with smaller tech companies, civil society groups and academics, governments and supra-national bodies such as the EU and the UN," the companies said in a statement.
The move comes on the heels of call from European heads of state for tech firms to establish an industry forum and develop new technology and tools to improve the automatic detection and removal of extremist content.
The political pressure on the companies has raised the prospect of new legislation at EU level, but so far only Germany has proposed a law fining social media networks up to 50 million euros (56 million dollars) if they fail to remove hateful postings quickly.