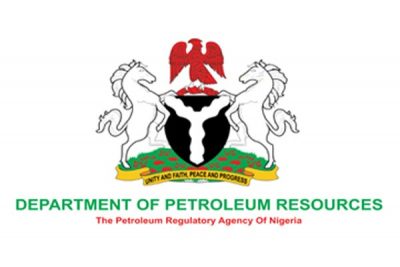 The Department of Petroleum Resources (DPR) says it has commenced an investigation into the fire incident that claimed two lives at a gas plant in Magodo area of Lagos.
Mr Mordecai Ladan, a Director in the Department, made this known during inspection of the gas plant, Second Coming Gas Plant in Magodo area of Lagos.
According to Ladan, all parties involved will be invited for interrogation to know the cause of the fire incident and what to do next.
He said that the investigation, which would commence immediately after the inspection, would last for three weeks.
The director said that after the inquest the department would determine the fate of the gas plant.
"Most times, gas plant fire incident used to be as a result of poor management attitude or lack of safety measures.
"The inquest will determine the cause of the incident and what next to do.
"The department always holds quarterly interactive forum with the association of cooking gas plants owners to warn them of fire incident, especially during harmattan period.
"The fire incident here was very devastating," he said.
Ladan said that the premises of the Second Coming Gas Plant was licenced in 1996 when there was no structure in the area.
"There was no structure here when the plant was given licence for operation in 1996.
"We are saying this to let people know that the facility had been located here before the residents started building their houses.
"The whole place was bushy when they started operation, it wasn't like this before," he explained.
On the cause of the incident, Mr Ifenna Okeke, a Director in the gas plant, said that the incident was as a result of gas leakages from one of the company's trucks.
"On Monday morning around 7.00a.m, we discovered a gas leakage from one of the company's trucks.
"The operations manager immediately turned on all the company's fire resistant mechanism and alerted the fire service of the leakage.
"The firemen came, put their firefighters motor at alert and started stopping motors plying the road because the gas leakage had circulated by that time.
"Suddenly, a Golf car driver who had been warned not to start his car started the engine and everywhere exploded.
"The two persons that were burnt due to the incident were unknown.
"Everybody was aware of the leakage; we shouted so that people could leave their premises, and none of our staff and customers were around.
"Maybe they were sleeping when they got burnt due to the explosion, but it is very unfortunate," he said.
On Jan.15, two persons were burnt to death and seven others suffered varying degrees of burns in an early morning explosion at a gas plant in Magodo, Lagos.