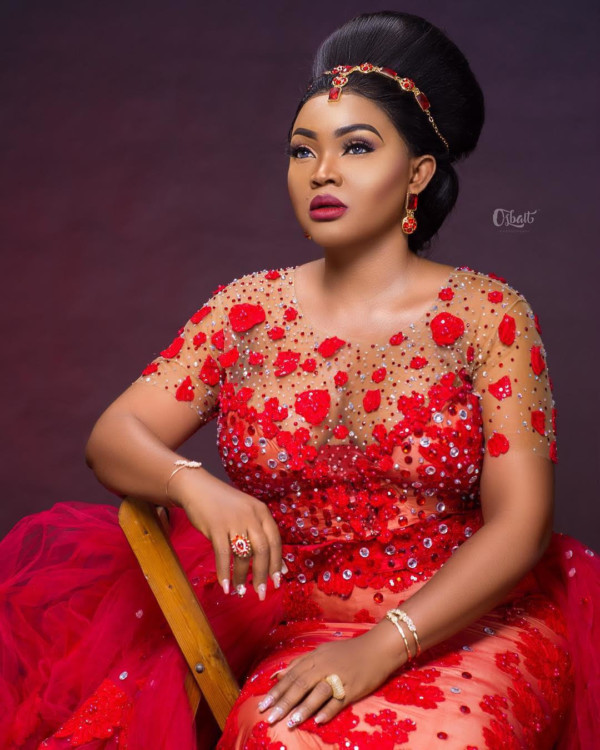 We reported about the ongoing dress saga between a bride, Mercy Aigbe and designer @Rikaotobyme. Yesterday the bride through her lawyers Capitalfield Attorneys threatened to sue the actress and Rikaotobyme if within 7 days they did not respond to their petition.
The case might not be ending any time soon as in a letter addressed to the bride's lawyers Capitalfield Attorneys, Aigbe's lawyer, Nwokeji Ibeakokwu & Co., threatened to sue both the bride and Rikaotobyme for defamation of character.
The letter states that Mercy Aigbe had no contact with the designer, as she had contracted a stylist StyledBySeun to style her for her birthday shoot.
The accusation that there was a "deliberate and fraudulent conspiracy" between Rikaotobyme and Mercy Aigbe by the bride's lawyers was termed as a "malicious allegation."
Aigbe's lawyers have asked that the bride tender a public apology, much in the way as the public threat to sue, absolving their client of all blame.
The lawyers wrote that if the apology isn't tendered within 7 days, then both the bride and the designer will be sued for defamation of character.