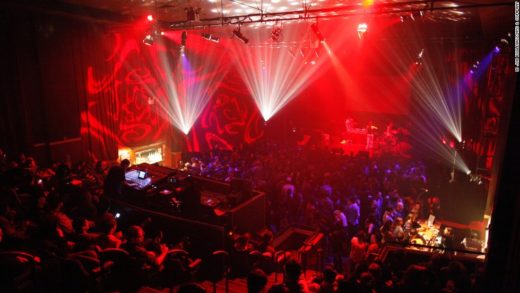 The Oyo State Government says it will sanction any player  in the hospitality industry which  defaults in the payment of  taxes and levies.
Mr Toye Arulogun, the State Commissioner for Information, Culture and Tourism, issued the warning on Wednesday in Ibadan on the sidelines of  a  sensitisation visit to some  operators  in the hospitality industry.
Arulogun, who also announced 10 days ultimatum for them to pay their  dues, said only 30 percent of the players in the industry had  complied.
"Today in Oyo State, many high-flying hotels, night-clubs as well as  event and recreation centres  have sprung up with a 103 percent increment in their growth rate.
"The growth experienced is a result of the enabling environment created by the state government.
"We are out to sensitise businesses in Oyo State about the need to be up to date in the payment of taxes and other levies,'' he said.
READ: Technology has made pension verification seamless – PTAD
Arulogun said the growth recorded in the industry ought to manifest in the revenue generation of government as well.
"We have gone round, most of them are behind in terms of payment and we are giving them some time  to pay up or be sanctioned,'' he said.
Mr Dare Akinleye, the Manager of  Platinum Club and Lounge,  commended the state government for the massive infrastructure being put in place  across the state.
"We commend government for the massive infrastructural development in the state. These achievements have accelerated development.
" We have paid our dues up to date and this is because of the tremendous achievements of the present government in the state,'' he said.