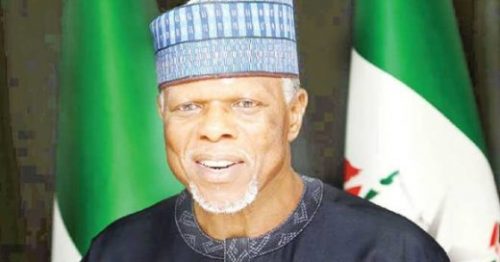 The Comptroller-General of Customs (CGC), retired Col. Hameed Ali, has inaugurated a seven man board to provide a roadmap for its staff college in the policy direction.
Ali said this during the inauguration of the board for the Nigeria Customs Serviced (NCS) and Staff College Gwagwalada on Thursday in Abuja.
He said there was no better time to do this than when the college was being mobilised with all it requirements to commence full operations of training and capacity building.
"The inauguration of the board is intended to provide a roadmap for the college in terms of board policy direction as well as a governance structure that will streamline public spending in line with the requirements of due process.
"The board shall be the highest decision making organ of the college responsible for formulating board policies aimed at realising the vision and mission of the college.
"The board will also set and approve thresholds for spending of funds approved to run the college.
"This is to ensure that the running of the college complies with its governance structures and requirements of transparency and accountability," Ali said.
Customs boss said that the college commandant should submit half year and end of the year reports to the board detailing how funds approved for the college were expended.
READ: Erosion Project: Kano govt. to spend N500m as counterpart funding
Ali said that no effort would be spared to ensure that the college gets needed fund, adding "we must put enough checks and balance for transparency.''
The board is chaired by the CGC and it will be meeting quarterly and any other time as may be deemed necessary by the chairman to discuss matters affecting the college.
The board held its first meeting which lasted for over an hour.
Ali, who spoke to newsmen after the board meeting said the board discussed issues needed to immediately get the college going effectively.
"A lot of renovations are ongoing at the college; we tried to renovate the place and make it more inhabitant to the participants.''
"Now we are going to open it gradually to our neighbours in ECOWAS to offer them opportunities to come and participate in the staff college.
"We will also open it to the international communities to participate. We want to make it one of the best institutions possible," Ali said.