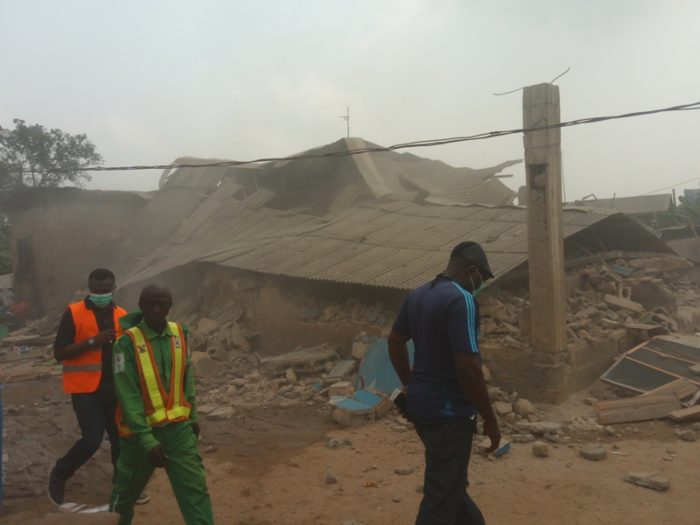 By Kazeem Ugbodaga
Officials of the Lagos State Building Control Agency, LASBCA, on Thursday demolished 21 buildings erected illegally on government's land meant to develop mass housing around Ogudu area of Lagos, Southwest Nigeria.
The parcel of land measuring 7.6 hectares at Abule Shoko area, Ogudu is said to belong to the Lagos State Development and Property Corporation, LSDPC, meant to develop mass housing project of the state government.
Officials of LASBCA stormed the slummy area in the morning and began immediate demolition as residents scampered to get out their belongings.
The state government said it issued quit notices to residents of the area one year ago and followed it up with another notice four months ago, but noted that residents refused to vacate their apartments.
General Manager, LASBCA, Engr. Lekan Shodeinde said government had a plan to use the parcel of land which belonged to it for mass housing development, adding that the affected buildings had been marked for demolition a year ago.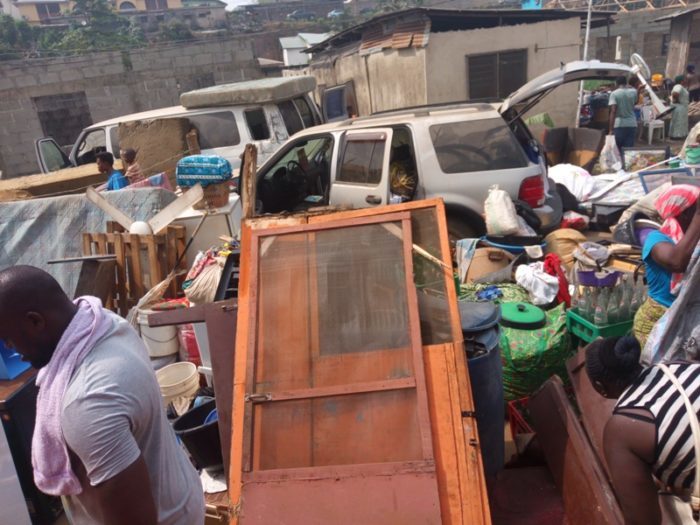 He said residents encroached on the land illegally and that LASBCA was reclaiming the land for mass housing development.
"We came here to remove the structures as we have marked them a year ago. The last exercise was four months ago. These structures are not habitable," he said, saying that residents never got government's approval for such illegal development.
"Our duty is to ensure that government's land is not encroached on. The land belongs to the LSDPC and we won't be here if the land does not belong to them. This land is part of the Rent-to-own programme of the state government," he said.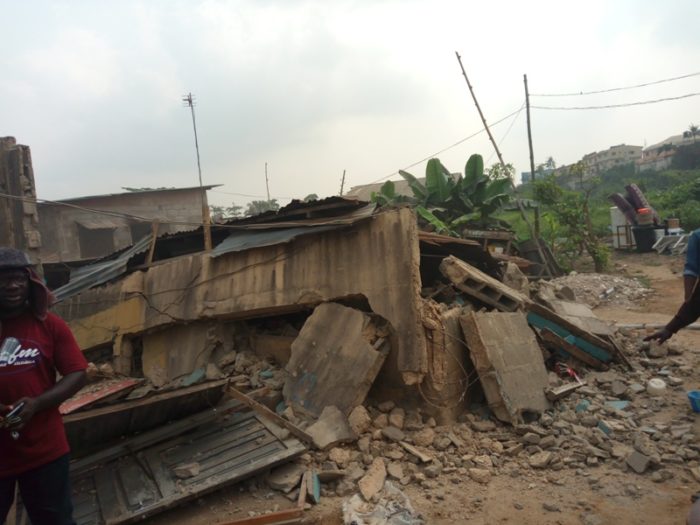 Residents of the area lamented the demolition of their structures, saying that they were giving short notice by the government.
A landlord, whose property was demolished, Mrs Kehinde Thompson said she acquired the land from 'Omo onile' 20 years ago and erected her structure, but noted that she had no certificate of occupancy on her property.
According to her, government served them notice in October 2017 and later came with another notice of evacuation on Wednesday and then came this morning to demolish their structures, saying the action was unfair.
Another landlord, Patience Ibrahim lamented that the time giving by government was too short, saying it was not possible for residents to get accommodation within 24 hours in view of the one day notice given to them by government.