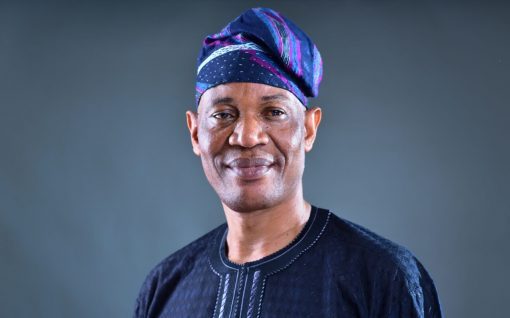 Mr Olusola Oke, the 2015 gubernatorial candidate of the Alliance for Democracy (AD) in Ondo State, has finally returned to his former party — the All Progressives Congress (APC).
Oke, a senior advocate of Nigeria, had defected to AD in protest following some irregularities that characterized the APC primaries which produced Gov. Rotimi Akeredolu (SAN).
At a rally on Thursday in Akure, Oke, who said he was back to "reload" APC, thanked Akeredolu for the "magnanimity he demonstrated in all aspects."
Mrs Olamide Falana, the Democratic Peoples' Party (DPP) governorship candidate for the 2015 election, also defected to APC.
According to Oke, his coming back is to contribute ideas and support the Akeredolu-led government.
He said past wounds should not be reopened and called on his supporters in AD to turn the fold.
Oke expressed appreciation to the APC National Leader, Chief Bola Tinubu, for his intervention during and after the primaries.
Also addressing the rally, Gov. Akeredolu noted that APC needed more people to join to swell its ranks, advising that the past rancour and differences should be forgotten.
"Quarrel is bound to happen in any organization or party.
"The APC is a big family that is friendly to all, " said Akeredolu, who had contested and lost to ex-Gov. Olusegun Mimiko in his first tenure.
Mr Ade Adetimehin, the State Chairman of APC, described APC as a party big enough to accommodate all and also thanked the governor for creating the right atmosphere for the returnees.
"Mr Oke and his supporters will be accorded all necessary opportunities as full members of APC in the state.
"They should go to their respective wards and register as members as laid down by APC constitution."