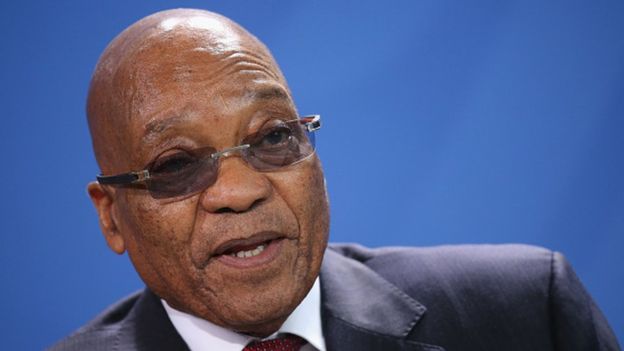 South African opposition on Thursday urged President Jacob Zuma to release the terms of reference to facilitate the probe into "state capture."
The Democratic Alliance (DA) said in a letter to Zuma that the terms of reference will allow the Judicial Commission of Inquiry to get to work urgently and probe the serious allegations of state capture.
The commission is to probe the claims of state capture lodged against Zuma, senior government officials and the controversial Indian Gupta family in relation to their collaboration in looting the state coffers.
On Jan. 9, Zuma announced his decision to appoint the commission to look into state capture but did not release the terms of reference.
It has been almost a week since Zuma made the announcement but nothing can proceed until the terms of reference have been clarified and released, the DA said, accusing Zuma of using delaying tactics.
"Clearly defining the terms of reference will be in the best interests of all South Africans and must be done urgently so that we can address ongoing state capture once and for all, and hold those responsible to account," the DA said.
The establishment of the commission was pursuant to the investigation and remedial action recommended by former Public Protector Thuli Madonsela regarding state capture as well as a court order on this matter.
The North Gauteng High Court ruled on Dec. 14 that Madonsela's remedial action is binding and that Zuma should appoint a commission of inquiry within 30 days, headed by a judge solely selected by Chief Justice Mogoeng Mogoeng.
Zuma has been accused of using delaying tactics in setting up the commission.
The DA said Zuma should have set up the commission seven months ago when Madonsela released her report on state capture.