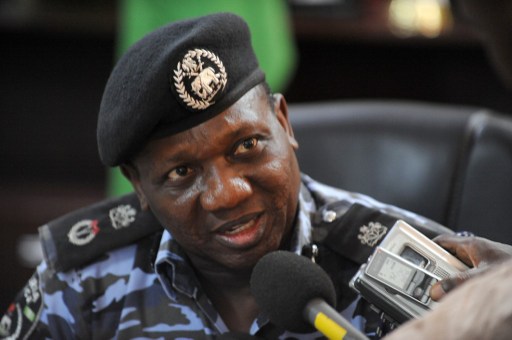 The Isoko Monitoring Group in Delta State has petitioned the Inspector General of Police (I-G), Ibrahim Idris over the alleged extrajudicial killing of a kidnap suspect, Agbalor Anthony.
In the petition dated Jan. 19 on Friday in Abuja, the group alleged that the death of Anthony, while in the custody of the Delta Police Command was premeditated.
The petition was written on behalf of the group by the law firm of Ejumejowo Anthony and Co.
The group, which claimed to be the "Leaders of Thought from Isoko," demanded an immediate investigation into the alleged killing of the suspect, stressing that if the I-G failed to do so, it would drag the Police to court.
The group claimed that the deceased was arrested sometimes in December 2017 over his alleged roles in armed robbery, kidnap and the murder of the Area Commander of Ughelli Police Command in Delta.
It claimed that upon his arrest, Anthony was paraded before the press by the Police Command and the immediate past Delta Commissioner of Police, Ibrahim Zannah alleged that the suspect was involved in several other crimes.
The petitioner alleged that before the suspect was paraded, "he was shot in the leg and was severely tortured and that the confessions obtained from him were under duress".
"The late suspect was denied access to medical attention for several weeks after he was shot in the leg and was kept in detention until his death.
"The suspect was taken to the Police Clinic only after it became obvious that he was going to die and he died on January 17, 2018.
"At the time of the arrest of the suspect, he was hale and healthy".
The group claimed that after the suspect was paraded, its members raised concerns about his safety and warned against his extra-judicial murder.
"While our clients in the strongest terms condemn the activities for which the suspect was allegedly arrested and urge the Police to investigate and bring perpetrators to book, we frowned heavily at the extrajudicial killing of the suspect," the petitioners said.
They called on the I-G to swing into action by arresting and dealing decisively with all policemen and officers allegedly involved in the matter.