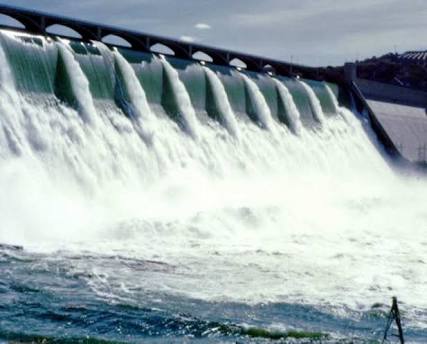 The Federal Government has approved N497 million for the construction of the Ijegu Yala Dam in Yala Local Government Area of Cross River.
The construction of the dam, which is expected to begin this year, is primarily for water supply, erosion and flood control as well as the provision of irrigation facilities to boost large-scale farming.
The Managing Director of Cross River Basin Development Authority, Mr Bassey Nkposong, disclosed this in a statement, which was given to newsmen in Abuja on Friday.
"The commencement of the project is a dream come true for the Authority and for the people of Cross River State,'' he said.
Nkposong said that the river basin authority was also planning to establish integrated farm settlements in the six senatorial districts under its jurisdiction to boost agriculture.
He said that already over 30 hectares of lands in each of the six senatorial districts had been set aside for the proposed project.
Nkposong said that the plots of land would be used for the pilot scheme of large-scale farming in Cross River and Akwa Ibom states.
READ: Unemployment, pollution remains Niger Delta's biggest challenge – NDRBDA MD
He said that the Authority had taken over the full management of the Songhai Farms in Abi Local Government Area, adding that the project would soon be overhauled and strengthened.
He said that the recent signing of a Memorandum of Understanding (MoU) with Gab-Umoh Agricultural Services was aimed at mass production of rice in the catchment area of the Authority.
According to him, the agreement is also aimed at putting in place a scheme which will be a reference point for rice farmers in the area.
Nkposong said the Authority would participate in the upcoming 2018 Water Day celebration with Rice produced from its farm.
He said with the appointment of a new Board of Directors for the Authority, the agency's management structure was now complete, while it was poised to fulfil its Mandate.