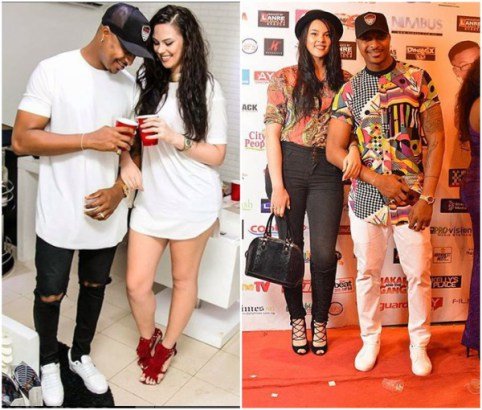 Abia state born Nollywood actor Ik Ogbonna is today celebrating his beautiful wife, Sonia Ogbonna's birthday in the most romantic way ever.
The father of one penned a lovely message to his wife:
"Happy birthday to a damsel who abandoned her glorious youth to build and grow with an ambitious bald headed stubborn man like me .. I have learnt a lot from you @sonialareinaa and I have never and will never take ur wisdom for granted. You are not just a blessing to me and my son but to anyone that's willing to listen to you . You taught me how to stay positive.. and encouraged my hustle
I would never try to change you or judge u coz u are perfect the way you are. And YES I know it's not easy leaving a completely different culture , style , believes and way of life and coming down here to embrace all we have to offer … I have indeed watched u struggle to balance even tho u try to hide it but hey .. I am glad and proud of the woman you have become ?????? my MOTTO still remains – let them talk and let me love ? ?????? my imperfect is a joke when it comes to u and without pressure we counting years .. remain U , remain my wife , my side chick , my personal ashewo, my crush , my nigga , my home girl and let's huddle this life together. Happy birthday debolina @sonialareinaa YOU KNOW U ARE BEAUTIFUL AS IN DROP DEAD BEAUTY .. A MASTERPIECE BUT UR HEART IS EVEN MORE BEAUTIFUL??
Sonia also wrote:
Happy birthday to me God already blessed with the most amazing human beings in this Universe that motivate & encourage me to do better and be better,so I for sure know this year will be the best one so far God thank you for this my Life,made it from nowhere,but I wouldn't have it any other way❤️You Love me too much❤️❤️