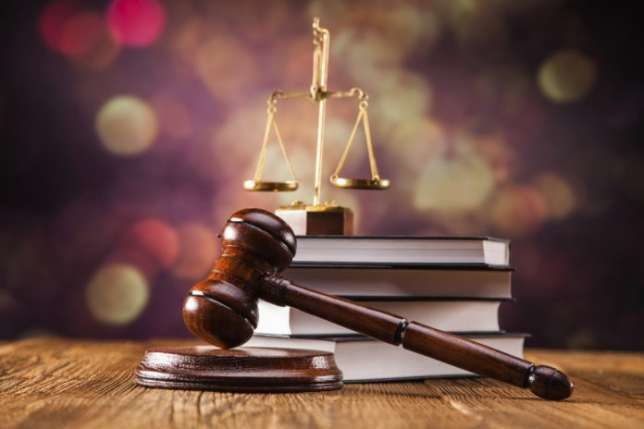 Paul Iyoghojie
A 50 years old man, Emmanuel Olajide, an estate agent has been arraigned before a Lagos Magistrate Court for allegedly collecting about N45m from 159 accommodation seekers with the pretext of renting out flats, mini flats and a self-contained apartments to them.
The accused, according to police's investigation used a one story building with 13 rooms at 38b, Frank Street,Agboju Amuwo, Lagos to perpetrate the alleged fraud.
The accused allegedly collected various sums of money ranging from N260,000 and N700,000 from the victims to rent out the apartments to them after he allegedly lied to them that he was the owner of the building, whereas the building belonged to some else.
Police said that when the victims discovered that they had been duped by the accused, they went back to the building after payment to collect their keys from the agents and met all the apartments occupied by other tenants and the agent was nowhere to be found.
Some of the victims include, Titilayo Adeyemi who paid N700,000 for a flat; Eze frankline paid N260,000 for a room self-contained; Ahiyah Anukam, N250,000; Uche Agetu, N260,000; Elder Sebastine Mbachu, N260,000 and Kingsley Umeh, N260,000.
Others included Ngozi Ewelimiku, N100,000; Emeka Freeman, N200,000; Madueke Stanley, N180,000; Okon Joseph, N100,000; Anthonia Anosike, N100,000; Eke George, N150,000 and 142 others.
A Police source said that the Assistant Inspector General of Police, AIG in charge of the Zone 2 Command, Lagos, Adamu Ibrahim ordered a team led by Anthony Sabastine to trace and arrest the accused following a petition by the victims.
Emmanuel was charged befoore an Igbosere Magistrate Court on a 159-count charge bordering on obtaining money under false pretence and stealing.
Police Counsel, Chinedu Njoku informed the Court that the accused committed the offence between August and December, 2017 at 38b, Frank Street, Agboju Amuwo, Lagos.
Njoku told the Court that the accused used a one story building to collect various sums of money from about 159 house seekers with the pretext of renting accomodation for them, but that after he collected the money from the victims, he converted the money to his use and rented out the 13 apartments in the building to another sets of tenants and escaped.
He said the accused was eventually arrested at a hideout following a tip off.
Njoku said that the offences the accused committed were punishable under sections 314(1) and 411 of the Criminal Laws of Lagos State,2015.
The accused however pleaded not guilty to the charges and Chief Magistrate Folashade Botoku ordered that the defendant be remanded in prison custody and adjourned the case till 5, 6, 7, 8 and 9 February, 2018 for accelerated trial.