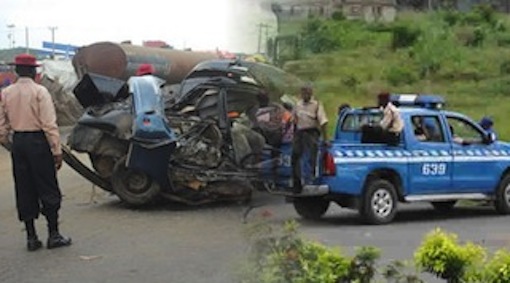 Bolaji Odumade
All over the world, driver's license remains a document which users obtain after due diligence of process. It is held in high esteem and processed by those who by all standard of assessment merit it. From the cradle of the process to the peak of delivery, the system is structured in a way that cannot be bye-passed. As an official document, it permits individuals to operate one or more types of motorized vehicles, such as motorcycle, car, truck or bus on public roads in accordance to the law of the country.
In any nation, the first and most important purpose of driver's license is to identify the owner as duly certified by the state to operate a motor vehicle. It is the first document a police officer or state enforcement agency will demand from a driver, without which a driver has no right to operate a vehicle on public roadway.
Driver's license serves as official document for official personal identification which may be required for reasons such as opening of account, applying for government benefits and loans. A current driver's license is a universally accepted form of personal identification, because it displays contact information and picture of the holder. In the instance of accident or emergency, it has also been structured to provide vital information concerning contact details of the next of kin, blood group of driver, which sometimes determine treatment to be administered during casualty. It is a one stop document, with multiple values for those authorized to use them.
According to the1999 constitution, issuance of driver's license is on residual list under Motor Vehicle and Administration Agency whose activities revolves around the management and control of motor licensing operations, including driving and other related licenses. Other responsibilities are issuance and renewal of motor vehicle license learner's permit, certificate of road-worthiness, registration of vehicle and also preparation and also documentation of all licenses issued. It is not in doubt that states have lived up to expectation until it became imperative not only to redesign driver's license into a model that will capture basic details of the owner, but equally meet international standard.
On the other hand, the establishment of Federal Road Safety Commission, FRSC, in 1988 was informed by the need to put in place policy strategic action to address the carnage on Nigeria roads. The Commission which was first established through decree no. 45 of 1988 as amended by decree 35 of 1992 referred to in the statute books as the FRSC act cap 141 Laws of the Federal Republic of Nigeria and was eventually passed by the National Assembly as Federal Road Safety Corps (establishment) Act 2007. As an agency of the Federal Government, the organization has in no small measure restore sanity on our roads. From checkmating the excesses of drivers on the highway to ensuring that driven vehicles are in good shape for safety, their impact cannot be overestimated.
In recent time, many Nigerians chide away from going through the process of securing driver's license because of the cumbersomeness of the process involved. In many instances, the services of middlemen or consultants in the system are contracted to fasts track the process without their direct involvement except payment and possibly capture which cannot be sidelined. In such instant, a document that is officially obtained for N6, 350.00 for three years will be obtained unofficially for N20, 000. It is unfortunate to recount that many officials have compromised the process of securing driver's license for a few naira notes, thus compromising the safety on our roads with licensed drivers who can barely interpret road signs/symbols. Part of the consequences has been needless and avoidable accidents that we encounter on our road.
For clarity of doubt, the process of securing driver's license in recent time has been a tripartite arrangement between the State Board of Internal Revenue, the state V.I.O (under Ministry of Transportation) and the Federal Road Safety Corps (who is equipped with the capacity and equipment to capture applicant's data and print the document). State Board of Internal Revenue collects payments for learner's permit; RS form NDL-18N and driver's license. Technology have made it even easier to download, fill and submit application form on-line, with fee paid into designated bank account. It is important to stress that experience have confirmed that many times the on line process become so complicated that applicants are often compelled to consult officials for manual process.
The V.I.O or V.I.S as the case may be, on the other hand, conducts oral/written test on highway codes and practical test for prospective drivers. Its official endorses learner's permit as well as the RS form NDL-18N. He takes personal data with the fingerprint of applicant. The official finally issues certificate of competence on the successful applicant with recommendation on the class of license to be issued to the FRSC.
Being the gatekeeper of the process, the F.R.S.C has the signature of the Director or Chief V.I.O stored in their system and has the prerogative to print based on recommendation made while the final product is collated at V.I.O's/V.I.S office for collection. It is pertinent to observe that some officials of the FRSC, who are privileged to drive the process, sometimes capitalize on their access to template and signature of Chief Licensing Officer of the state 'stored' in their system to subsequently print license for untrained, tested and unqualified drivers. Besides the economic sabotage for the state, more lives have been lost due to such faulty process. In addition, delay delivery of the permanent driver's license after due process has undermined people's interest in the process.
Since the primary responsibility of Federal Road Safety Corps is to ensure safety for motorists and other road users on highway, it has become obvious that printing of driver's license for federating states is a distraction from their strength of operation. The threat of overloaded vehicles, flagrant disregard to traffic rules, poor condition of vehicles among others are enough enormous responsibilities for the FRSC to cope with. It will, therefore, not be out of order to suggest that the FRSC be relieved of this all important task so it could have enough time to focus on its primary responsibilities of ensuring that our roads are free of carnage. God bless Nigeria.
Odumade is of the Features Unit, Lagos State Ministry of Information & Strategy, Alausa, Ikeja, Lagos.
Load more