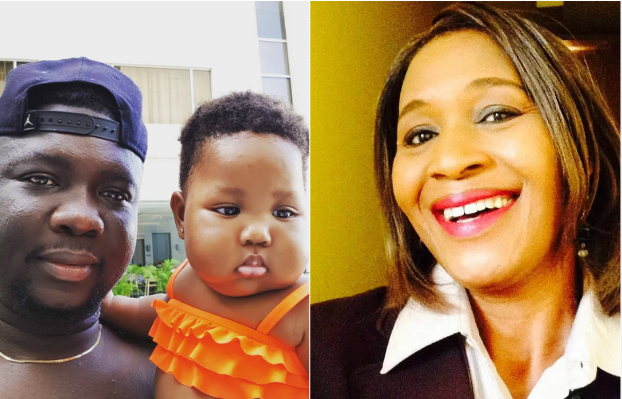 Controversial journalist Kemi Olunloyo has just been released from the Port Harcourt Maximum Prison after she was arrested for saying malicious things against Salvation Ministries pastor David Ibiyeomie. She begged Nigerians for financial assistance to enable her pay for her medical expenses.
However Seyi Law was the first to respond to her distress call by donating all the money in his daughter Tiwa's account to her. Olunloyo who has been at loggerheads with the popular comedian over his daughter's body size, According to Olunloyo Tiwa was Obese and she was concerned about her health.
Although this did not go down well with the father of one, he however forgave her and the duo put their differences aside.
Seyi Law said:
"I think our previous issue was due to a breakdown in communication and I am not sure there is anyone who is happy that she was imprisoned for a long time. I didn't even want the news that I gave her money to be made public, but you know Aunty Kemi has a way of doing things. She decided to put the information out there. I feel anyone can be of help to anybody. We've settled our issues and besides, this is a new year."
"I spoke with her and she told me a lot of the things that happened at Port Harcourt Maximum Prison. The stories are not nice at all. She is even afraid for the people she left there. A prison is supposed to be a place where people get reformed. There is a lot to be done in our prisons and we should not forget that prisoners are also human beings.
"No one is perfect, but if someone, who was not supposed to be detained for more than 48 hours, spent six months in prison, then, there is a problem. Whether the person is wrong or not, the judicial system is faulty. Everyone should be given the benefit of doubt, at least until you are proven guilty by the court. Nobody is above the law, but in a situation where you don't follow the recommendation of the law, it is not only an offence to the person involved but to Nigerians as a whole."