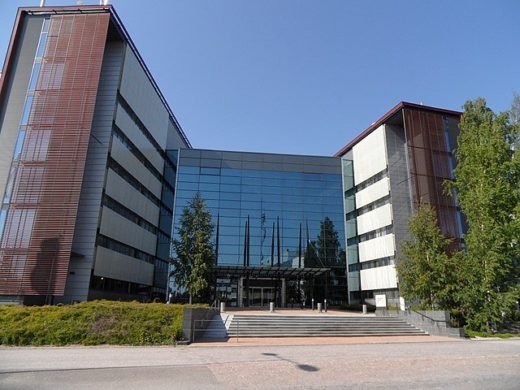 HMD Global, marketer of Nokia phones in Nigeria says as part of its focus for the industry, it will support tech start-ups in 2018.
The Head of Marketing, West Africa, HMD Global, Olumide Balogun said in a statement that technology development was an essential factor "if Nigeria's economy is to grow''.
Balogun said unquestionably, there were endless opportunities for individuals and for the nation through the proper utilisation of technology.
"As an organisation, we believe that the unity or coming together of tech start-ups to debate actionable ideas and for economic development is laudable.
"Therefore as part of our strategy, we will start with sponsoring the Techpoint Build 2018, an event which showcases creativity and innovation from several Nigerian tech start-ups,'' he said.
The HMD Global boss said that the event, which is billed for Jan. 25 to Jan. 27 in Lagos, with the theme: "Using Technology to Accelerate the Nation's Economy".
Balogun said event, which is being organised by TechPoint.ng, a chronicler of tech developments, would encourage innovation and technology to bring revolutionary change to Nigeria's economy.
The convener of the event and Founder of TechPoint.ng, Adewale Yusuf, said that the event was conceived out of his conviction that technology could contribute greatly to raising the standards of living in Nigeria.
READ: Ministry employs 100 consultants to identify revenue loss
According to him, "technology, innovation and knowledge can bring about unparalleled change in Nigeria hence, the theme of this year's Techpoint Build.
"We are truly grateful for the involvement of HMD Global. We hope to see more established businesses in Nigeria demonstrate willingness to impact start-ups."
Yusuf said that a highlight of the event would be a panel discussion on the topic: "Where is the market: offline or online?"
He said that the panelists will critically examine the scope of the Nigerian online and offline markets, adding that the discussion would focus on themes such as the cost of customer acquisition and market dynamics.
According to the convener, go-to-market strategy, the readiness of the Nigerian market, are also other issues which will be discussed.
Also featuring at the event, Yusuf said, are a highly educative keynote address, panel sessions, pitch storms with start-ups; investors and experts.
He said that these were all in a bid to harness and morph a new Nigeria through actionable plans and solutions.

Load more