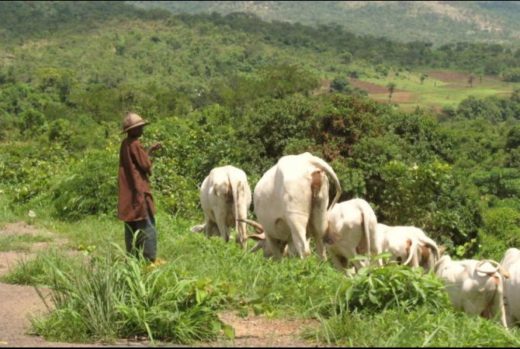 A Civil Society Organisation (CSO),  Search for Common Ground, on Monday in Abuja urged Benue Government to review its Open-Grazing law to end perceived discrimination against individuals or groups in the state.
Dr Chris Kwaja, Research Fellow of the organisation, made the call after its investigations into the "Implication of Open-Grazing Prohibition Laws'' between farmers/herdsmen in the Middle Belt region of the country.
Reports of the investigations was made available to newsmen.
The report said that while legislation could be useful in addressing drivers of conflicts, it should not be used as a panacea.
It added that while the law was enacted in response to incessant conflicts between farmers and herdsmen, its effectiveness to manage the conflict was yet to be determined.
"There is a clear distinction between the procedure and mechanism for land acquisition with respect to citizen's of Nigeria who are not indigenes of Benue on one hand and the indigenes of the state.
"There is the need for the Benue government to review this procedure and mechanism procedures for land acquisition to remove clauses that are discriminatory.
"The law and its implementation deepened division between farmers and herdsmen in the state so the government needs to counter the narrative that the law is to evict herdsmen.
"The government also needs to facilitate a platform to address the concerns of herdsmen and lastly ensure farmers, herdsmen and relevant experts jointly develop inclusive and gradual implementation plan for the law.''
READ: Anti-open grazing: Taraba to implement law gradually – Deputy governor
The report said that the multi-stakeholder engagements should also be a platform for the parties to highlight aspects of the law that could be interpreted as discriminatory and recommend possible amendments of such aspects.
The report also urged Benue government to look beyond the "binary do or do not open grazing options'' to identify alternatives with incentives that would attract herdsmen to gradually embrace ranching in line with the law.
It further advised the government to engage investors to invest in industrial ranching and develop incentives to stimulate ordinary herdsmen to establish subsistence and community –based ranches in the short, medium and long term.
This, it said would aid in curbing the diverse implications of the law across economic, cultural, security and religious dimensions.
It said that the situation in Benue had presented a unique opportunity for state governments to be conflict sensitive in the development and implementation of legislation that addresses the farmer-herdsmen conflict in Nigeria.