Presiden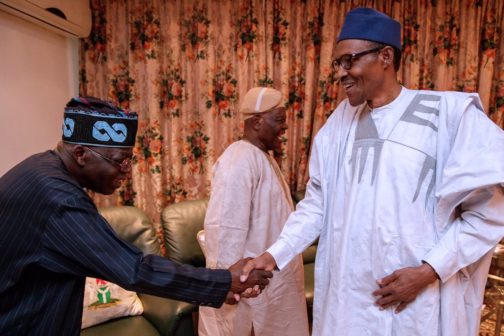 t Muhammadu Buhari on Tuesday held a closed-door meeting with the National Leader of the All Progressives Congress (APC), Asiwaju Bola Tinubu and former chairman of the party, Chief Bisi Akande, at the Presidential Villa in Abuja.
Details of the meeting were not disclosed by the parties but Tinubu told reporters while leaving the villa that the meeting was a routine consultation with the president and that it had nothing to do with a statement issued by former president Olusegun Obasanjo today, asking Buhari not to go for a second term.
He described his meeting with the president today and Obasanjo's letter to him as just a coincidence.