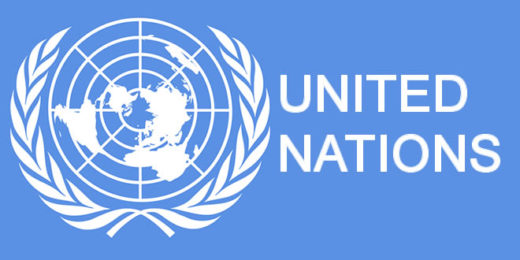 UN on Tuesday accused Congolese security agents of targeting its during a violence that broke out during a protest on Sunday, Spokesperson Ravina Shamdasani told a briefing in Geneva on Tuesday.
Congolese security forces shot dead six people and wounded dozens more as they fired tear gas to disperse a protest in Kinshasa against President Joseph Kabila.
Shamdasani said that 68 people were wounded and 121 arrested, and the UN had information about "a number of other killings" in protests elsewhere in the country.
"One of those injured was a UN human rights monitor who was punched and kicked by security forces, in spite of wearing a blue UN vest with a human rights logo.
"He is also working under the long-established UN mandate to observe demonstrations.
"He was in the right place at the right time. He was there to monitor the protests and the conduct of the security forces in the context of the protests," she said.
She said after he was beaten up, the UN team came back to monitor the protest but military police fired tear gas to stop them doing their work.
"They were targeted. "This is the UN we are talking about.
"If security forces are going to be so brazen as to even attack the UN, then we are very concerned about the way they are going to be treating other protesters," Shamdasani said.
She said that the UN mission in Congo was taking up the incident with the authorities, and wanted an investigation into the killings.
"It is not our hope that they will investigate, it's their obligation to investigate. It is the obligation of the government to ensure that security forces are handling protests in line with the law."
A Congo government spokesman was not immediately reachable to comment.
Another UN official had said that Kabila's refusal to step down at the end of his mandate in December 2016 has triggered a series of street protests.
He said that has also emboldened armed rebel groups, who are starting to coalesce in opposition.
Shamdasani said Internet and SMS services had been suspended since on Saturday night, and tear gas was fired into and around churches in Kinshasa, Goma, Kisangani, Lubumbashi and Bukavu.
She said there were heavy deployments of security forces around places of worship in Mbandaka, Beni, Mbuji-Mayi and Butembo.
"The Catholic church is rallying people, mobilising people to stand up for their rights.
"This is why you've seen that there are attacks against churches, tear gas being fired into churches, and people prevented from going in and in some cases prevented from coming out of churches after services."