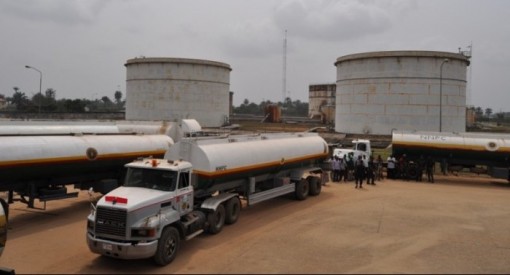 A stakeholder in the Oil and Gas Sector on Tuesday urged the Federal Government to make Foreign Exchange (Forex) available to genuine oil marketers to import petrol, along with NNPC, to end its lingering scarcity.
Alhaji Tokunbo Korodo, the immediate-past Chairman, South-West Chapter, Nigeria Union of Petroleum and Natural Gas Workers (NUPENG), made the plea in an interview with the News Agency of Nigeria (NAN) in Lagos.
According to him, the fuel scarcity may still continue, despite the little relief experienced is some cities due to its continuous supply by NNPC and some intervention in Abuja that reduced queues at petrol stations.
Korodo, who is also the Chairman of the United Labour Congress (ULC), said motorists in the surrounding cities were buying a litre of petrol at between N170 and N200.
"The only solution to this lingering scarcity of fuel is to make forex available to genuine oil marketers for the importation of petrol, so that they can collaborate with NNPC to bring in the product.
"The reality on ground now is that NNPC, being the only importer of refined products, cannot do it all alone. The oil marketers should, therefore, join NNPC in bringing the product into the country, in order to sell at the regulated price of N145 per litre.
"This is the only way out because the more the price of crude oil increases in the world market, the more the landing costs of the refined product. Which means the more we gain due to increase in the crude oil price, the more we also pay for the refined product.
"So, the Federal Government should support the oil marketers and make the forex available so that they can bring in more petrol," he said.
Korodo explained that the other alternative was to make the nation's refineries work and build more refineries, to increase the availability of refined products in the country.
A NAN correspondent who monitored the situation in Lagos on Tuesday reports that most of the filling stations in the metropolis were dispensing petrol, despite long queues.
NNPC, on Sunday said that it had released 250 trucks of petrol to the Lagos metropolis for effective dispensing at filling stations and to forestall further scarcity.
Ndu Ughamadu, the corporation's Group General Manager, Group Public Affairs Division, disclosed this in an interview with News Agency of Nigeria in Lagos.
Ughamadu said there had been a slight change in the distribution network in Lagos, as the metropolis was currently being supplied by members of the Major Oil Marketers Association of Nigeria