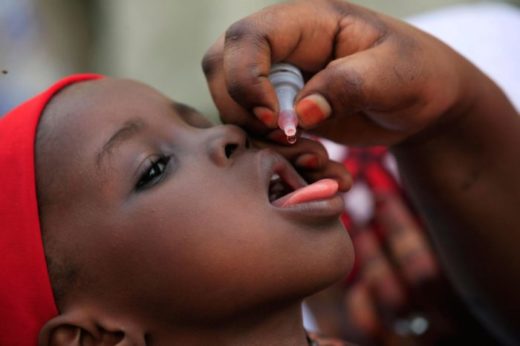 For the first time in many years, child immunisation is taking place in all the local government areas of Borno.
Immunisation was suspended in many local government areas of the state due to Boko Haram insurgency.
The state Commissioner for Health, Dr Haruna Mshelia, told NAN on Tuesday that the government was delighted to conduct polio immunisation in all the 27 LGAs of the state.
"For the first time in many years, we are conducting immunisation in the 27 local council areas.
"The chairmen of local councils participated fully in mobilising communities and monitoring implementation of the exercise,'' he said.
The commissioner told NAN that Borno Government targeted 1.3 million children for the vaccination which began on Saturday.
According to him, the immunisation will end on Wednesday.
Mshelia said that the exercise was also being conducted in the Internally Displaced Persons (IDPs) camps in the state.
Mshelia said that the state government trained enough health workers and spent N20 million to facilitate smooth conduct of the exercise.
He said that government was tracking and monitoring the exercise through a device.
According to him, the government hoped to achieve over 100 per cent coverage of the exercise.
The commissioner advised parents to present their children for immunisation to protect them against polio and other child killer-diseases.