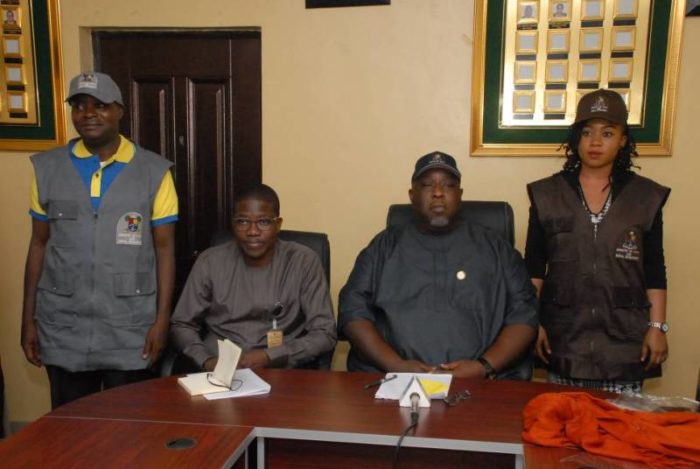 The Lagos State Government has branded enforcement officers from the Ministry of Youth and Social Development with brown and grey uniforms for easy identification and detection of individuals impersonating to be officers of the state government.
According to the newly appointed Commissioner for Youth and Social Development, Agboola Dabiri, Child Protection and School Support Services enforcement officers of the Ministry shall be identified by the uniform, noting that anyone claiming to be an enforcement officer without the uniform would be handed over to law enforcement authorities.
He explained that the uniforms was designed in a dynamic fashion to suit officers in disposition of their duties, saying there were times when enforcement officers might need to go to places or people in distress which colourful dresses would not signal a sense of compassion to people around such circumstance of life.
While addressing journalists on 12 months plans and objectives of the Ministry at a news conference in Alausa, Dabiri said government would be collaborating with agencies of similar vision of the Ministry to eradicate menace of domestic violence and sexual related matters, while efforts would be intensified towards juvenile justice system.
The Commissioner called on CDAs and community associations and other agencies to help government identify locations where underage were being abused and locations where youths are engaging in drugs and other activities portraying vices to the society.
On strategy to curb drug abuse and other vices, he said series of enlightenment programmes involving youths would be in place where they would be sensitized by popular actors, musicians and notable personalities in the entertainment industry.
"There are some messages you want to pass to the youths that can only be passed across through what they enjoy listening to. So we want to use the entertainers as a medium to positively influence youths. So we will call on actors actresses to come talk on certain topics, we are confident youths would listen to them."
Dabiri also urged members of the public to make use of the Ministry's social media platforms on twitter @LagosMYSD instagram LagosMYSD and facebook.com/LagosMYSD and Whatsapp to communicate with the Ministry.
Other issues in the 12 point plan and objective for 12 months include introduction of information and data management system for Lagos State Office of Disability Affairs (LASODA), orphanage and Old people's homes and improvement of child adoption process and procedures to 12 months.