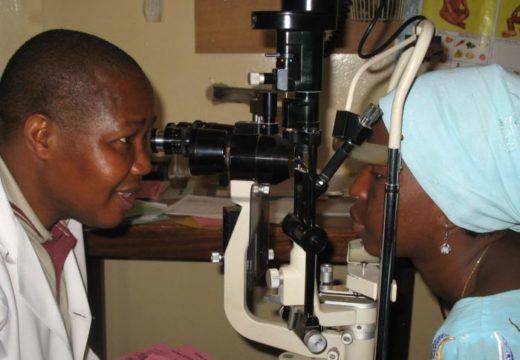 The new leadership of the Nigerian Optometric Association (NOA), Lagos State Chapter, says its major focus is to address quackery in the eye care industry.
Dr John Samssedi, state chairman of the association, told the News Agency of Nigeria (NAN) in Lagos on Monday that the new leadership would liaise with other eye care stakeholders on issues related to public practice.
"We will consolidate on the already existing systems, including the ongoing fight against internal and external quackery.
" Eliminating quackery in the eye care sub-sector will help to prevent avoidable blindness and government's cooperation is greatly solicited to achieve this.
"Effective liaison with the various ministries and government agencies will promote the optometry brand for the benefit of the society at large, as well as create a global brand for the association.
"Disciplinary issues and strict compliance to standards and ethics will be taken seriously to ensure sanity, especially amongst members in the association,'' he said.
READ: UCH Ibadan gets 2 ambulances for geriatric centre
Samsedi promised to bring on board young optometrists and brainstorm on how to secure their future in the profession as well as improve the welfare of practitioners.
The optometrists in Lagos on Saturday elected a new state executives to oversee their affairs for the next three years.
Other members of the new executive included Gloria Okoekhian (Vice Chairman), Nakeno Abada (Secretary), Taiwo Obomon (Assistant Secretary), Ghenorhe Ehimen (Treasurer), Uloaku Kola-Olalere (Financial Secretary) and Emmanuel Okoye (PRO)