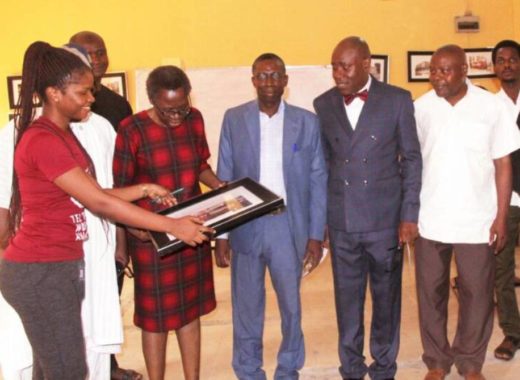 The acting Rector, Yaba College of Technology, Dr Taiwo Oyelola, has advised students of the institution to place emphasis on practical aspects of their training for future prospects.
Oyelola gave the advice on Wednesday at a Photograph exhibition organised by final year students of Mass Communication Department of the college in Lagos.
The News Agency of Nigeria (NAN) reports that the exhibition consists of framed works depicting the structures on Yabatech campus and novel ideas around the college in 2017.
The theme of the exhibition is: "Yabatech in 2017".
She said that industries were waiting for "graduates, who can do, rather than those who can tell''.
The acting rector commended the students, consisting of final year Higher National Diploma and National Diploma (Full and Part-Time), for documenting, through photo-journalism, events in the college for posterity.
READ: Re-election: Gov. Umahi not against any Ebonyi National Assembly member
"You can hardly grasp the essence of these works beyond their aesthetics; but I tell you, you have chronicled for the future generation.
"Researchers may wish to know what the college looked like in 2017; that on its own, is an achievement you should all keep up,'' the acting rector said.
Oyelola also commended the department for channelling the young people's energy toward creativity.
She also praised the lecturers in charge of the project, Mrs Olufunke Adesanya and Mr Femi Olagoke, for letting their expertise rub off on upcoming generation.
Also at the exhibition, the Deputy Rector (Admin), Dr Raheem Omobayo, described the exhibition as fantastic and educating.