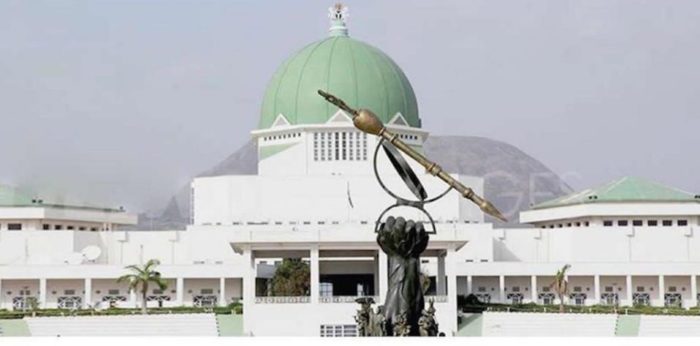 Civil Society Legislative Advocacy Centre (CISLAC), a Non-Governmental Organisation (NGO) has called on the National Assembly to diligently scrutinise the 2018 Budget to avoid "another padding scandal" in the country.
Legal Adviser of the organization, Mr Adesina Oke, made the call while addressing newsmen in Abuja and said that it was imperative to eliminate frivolous and wasteful allocations in the budget.
Oke said that the poor level of implementation of the 2017 budget was lamentable.
He said that apart from the delay in the passage of budgets, implementation level of less than 20 percent called for serious concerns.
"It is bad enough that capital allocations are usually inadequate and frivolous, wasteful provisions, poor disbursement and utilization only create economic uncertainties and negative impacts on the welfare of citizens.
"As at this day, the 2018 budget is not close to being passed and the month of April is being projected for its passage.
"For a pre-election year, this is a recipe for economic crisis and avenue for corruption and unapproved spending which could be diverted for a political party or selfish uses by various MDAs.
"We must overhaul our budget-making process to make it more open, transparent and result –oriented,'' he said.
Oke also urged the National Assembly to follow through with the confirmation of all outstanding executive appointments by carrying out constructive and objective scrutiny of appointees without prejudice and political sentiments.
He called on the National Assembly to ensure effective oversight of the MDAs to avoid wastages, abuse and misuse of public funds for any purposes other than serving the interest of Nigerians.
On his part, Mr Vanccan Prusa, Manager Anti-Corruption, CISLAC, urged the government and security agencies to render the highest level of protection and unconditional political state support to anti-corruption agencies.
Prusa said that international commitments stipulated during the anti-corruption summit in London anchored on open government partnership should be fulfilled if the international community would be convinced about the seriousness of Nigeria to fight corruption.
He said that whistleblowers should be provided legal provision and assurances from the highest political level that their lives were protected and their actions glorified while exposing corruption.
Prusa also advised that immediate appointment and the prompt inauguration of National Procurement Council as provided in the Public Procurement Act should be accelerated to curb continued systemic corruption in the nation's procurement process.