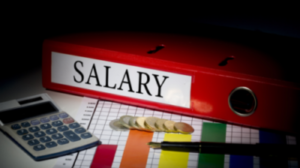 Say No Campaign, a civil society organisation, says any governor unable to pay workers salaries is incapable of defending his people.
Convener of group, Mr Ezenwa Nwagwu, stated this in an interview with the newsmen on Wednesday in Abuja.
Nwagwu said that it was insensitivity on the part of some governors not paying workers, and urged the media to keep conversation of lack concerned states on the front burner.
He also called for proper media attention on the activities of herdsmen.
"Gov. Samuel Ortom of Benue is capitalising on the recent attacks by herdsmen on indigenes of the state to attention away from his inability to pay workers and improve infrastructure.
"Citizens must not be carried away by his dramatisation of the Fulani killing but must demand that in addition to securing their lives and properties, months of outstanding salaries should also be paid.
"Since Ortom got in, apart from the fact that he does not pay salaries, these killings have been on and there had being no response.
"2016 Agatu killings had more than the number that was killed in the new year; while we had 74 dead bodies in the recent case, there were over 200 bodies in 2016,'' he said.
According to Nwagwu, conversation on non-payment of salaries is dead and Nigerians have been emotionally hoodwinked to continue the conversation about Fulani herdsmen in a manner that is unending.
READ: Lawmaker lauds Obasanjo's letter to Buhari
He said that if Benue governor was serious about addressing the Fulani killings, he should have a strategy meeting with his colleagues of Plateau and Kaduna states who had similar experiences but had restored relative peace.
The rights activists condemned the "slow and unimpressive response'' of Federal Government to the challenges of insecurity around the country, especially in the middle belt.
Nwagwu said that the government was playing the blame game with the issue of herdsmen as with other issues of national challenges.
He charged the Federal Government to set up a multi-stakeholders meeting that would unearth the fundamental problems and seek permanent solution to killings around the country.
He also expressed disappointment with the elite for failing to provide leadership in engaging issues of crises and proffering lasting solutions that were devoid of divisive sentiments.
Nwagwu also urged the citizens to wake up to their responsibility by asking relevant questions and insisting that government became responsible in meeting their needs.

Load more