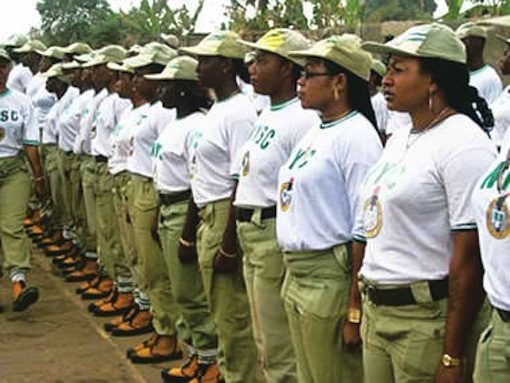 The Pan-African Institute for Global Affairs and Strategy (PAIGAS), has sensitized corps members in Katsina and Borno States on the dangers associated with illegal migration among Nigerians.
The sensitisation was organised in collaboration with the National Youth Service Corps (NYSC).
Coordinator of the institute, Amb. Martins Uhomoibhi, said on Wednesday in Katsina while addressing the corps members deployed to the two states that NYSC scheme was a good medium of sensitizing youths in the country.
He said that the corps members were also expected to enlighten other youths on the dangers associated with the ugly trend wherever they might find themselves.
"Human beings are among the privileged creation of Almighty God on earth.
''God never made mistake to create you as Nigerians; your destiny is in His hands and we have no other country like Nigeria,'' he said.
He said that most of those who involved in illegal migration were not poor because they have to sell their assets and pay huge amount of money to put themselves into trouble.
''They pay hundreds thousands to their agents, instead, N100,000 is enough for you to start business in Nigeria.
''We have traveled widely in abroad and have seen how illegal migrants are suffering there.
''That is why we are dedicated to tell the story about illegal migration, the situation is terrible many people died in the process, while women become sex slaves,'' he said.
The coordinator said there was nothing bad about migration but let those wishing to do so ''follow the legal procedure''.
According to him, statistics showed that last year, about 9,000 people become victims of such circumstances out of which, 68 per cent of them were graduates.
He, therefore, advised the youths not to allow themselves to be deceived by some people and later regret their action.
In her remarks, the Katsina State NYSC Coordinator, Hajiya Ramatu Sanda, commended the institute for organizing the lecture.
She said the lecture would assist greatly in discouraging the young Nigerians from traveling out of the country illegally.
Sanda said that NYSC has introduced Skills Acquisition and Entrepreneurship Development (SAED) programme with the aim of assisting the youth to become entrepreneurs and self-reliant.
Corps members deployed to Borno State conduct their orientation in Katsina State for security reasons.