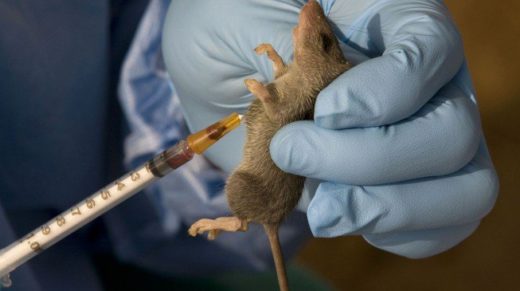 The Imo Government has advised healthcare workers in the state to increase their surveillance on symptoms of Lassa fever.
The state Commissioner for Health, Dr Angela Uwakwem, told newsmen in Owerri on Wednesday that this followed the death of three persons from the disease.
Uwakwen said that seven other victims of Lassa fever had also been confirmed in the state.
According to her, a hospital in Orlu Local Government Area of the state which had treated two patients had been shut to contain the spread of the disease.
"Efforts are being made to track all those who visited the hospital to ensure they don't spread the disease unknowingly; our surveillance should be increased.
"It is important to let people know that symptoms of the disease may vary.
"I urge persons who have been in contact with sick persons or who suspect they may have it to report to the approved treatment centres for immediate care.
" The approved treatment centres are the Federal Medical Centre Owerri; Imo State Teaching Hospital, Orlu; and the Imo Specialist Hospital Umuguma.''
The commissioner said that medications to prevent the incubation of the virus were available and that members of the public should call 08033411575 to report new cases or seek help.
Uwakwem advised residents, including healthcare workers, to adopt precautionary measures against the disease.
"Protective gears have been provided for doctors, nurses and all involved in the care of infected persons; they should ensure that they wear them.
"Members of the public should be more hygienic; there is also need for constant hand washing and to limit contact with body fluids.
"It is advisable not to drink `garri' and consume bush meat; foods should not be exposed to avoid ingesting food contaminated by the urine of rats,'' the commissioner said.
The `multimammate rat' called Mastomys natalensis which has many breasts and lives in the bush and around residential areas is the reservoir host of Lassa fever.
The virus is shed in the urine and droppings of the rats; hence can be transmitted through direct contact, touching objects or eating food contaminated with these materials or through cuts or sores.
The onset of the disease is usually gradual, starting with fever, general weakness, muscle and joint pains, prostration and malaise.
After a few days, headache, sore throat, muscle pain, chest pain, nausea, vomiting, diarrhoea, cough and abdominal pain may follow.
In severe cases facial swelling, fluid in the lung cavity, bleeding from the mouth, nose, vagina or gastrointestinal tract and low blood pressure may develop.
Shock, seizures, tremor, disorientation, coma and death may be seen in the later stages.