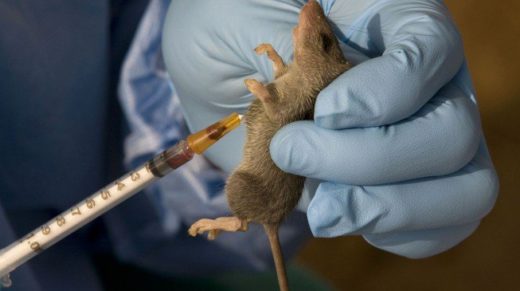 The South East caucus of the Nigeria Medical Association ( NMA) has called on State Governments in the zone to institute yearly public enlightenment on Lassa fever considering its deadly effect.
This is contained in a communiqué issued at the end of a meeting of the group on Wednesday in Enugu.
The caucus Chairman, Dr Cajetan Onyedum, said that the NMA was worried that the epidemic was turning out to be a yearly occurrence with devastating defects.
Onyedum said that such enlightenments would be routinely scaled up between September and April every year.
"This call follows the observation that the epidemic, of late, has turning out to be a yearly occurrence with such devastating effects during these months.
"We also demand that the Virology Centre in Federal Teaching Hospital, Abakaliki (FETHA), built by the state government be made a national centre for Lassa fever management," he said.
He said that the centre had since been taken over by the Federal Government.
"The respective tiers of government should rise up to the occasion by getting more involved in activities to stem the spread of this scourge.
"Personal Protection Equipment (PPE) are to be comprehensively provided by the government, heads of institutions and employers as our members cannot continue to be decimated while performing their duties," he said.
Onyedum said there was the need for intra-professional awareness with respect to the scourge.
"A high level standing committee on Lassa fever and other viral haemorrhagic fevers and other emerging diseases control needed to be set up by all state chapters of the NMA in the zone.
"This is without prejudice to whatever similar committees set up by the state governments in this respect," he said.
He said that members of the association in the zone were appreciative of the concerns and demonstration of good faith and commitment shown by Gov. Dave Umahi of Ebonyi towards combating the menace in the state.
"We commend Gov. Umahi for his commitment and roles since the index outbreak but he can do more to help in the possible eradication of the scourge.
"We as an association are willing to do what needs to be done to address this current challenge provided the government and other stakeholders live up to their responsibilities," he said.
He said that without the protection of every health worker and the citizenry there would not be any hope of arresting the development.
"We are convinced that with all hands on deck we can prevail against this devastating outbreak and even guard against future outbreaks," Onyedum said.
The emergency meeting was attended by chairmen and secretaries of the state chapters of the NMA as well as one senior physician per state in the zone.