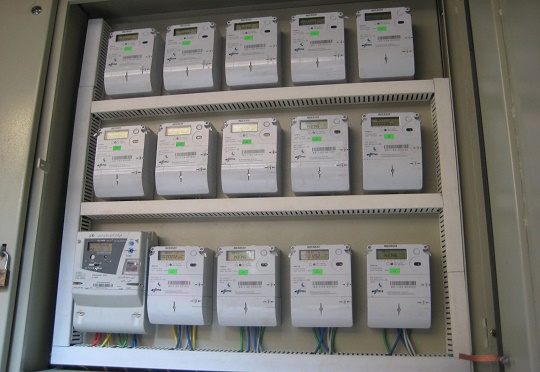 Nasrawa State Command of the Nigeria Security and Civil Defense Corps (NSCDC) has arrested a 56-year-old technician for allegedly diverting eight pre-paid meters belonging to the Abuja Electricity Distribution Company (AEDC).
Mohammed Mahmoud-Fari, state Commandant of the Corps, told newsmen on Wednesday in Lafia that the suspect was arrested on Jan. 22, following a complaint from the contractor handling meter installation for the AEDC.
He said the meters were originally allocated to residents of Nursing Estate in Mararaban-Gurku, Karu local government of the state but were diverted and sold to other customers.
He said that the suspect confessed to the alleged crime, saying it was the handiwork of the devil.
The commandant said that investigation revealed that out of the eight pre-paid meters recovered from the suspect, five were not part of the allocation given to him for installation.
"This implies that he must have been diverting pre-paid meters from other locations and we would not relent in getting to the root of the matter to ascertain if there are accomplices."
READ: Fuel scarcity: 28 petrol stations sealed in Delta
He cautioned electricity consumers to beware of patronizing fraudsters in their quest to get pre-paid electricity meters and go through the proper channel.
Meanwhile, the suspect told newsmen that there was a mix-up in the allocation schedule given to him by the contractor.
He, however, said that the boys working with him installed a meter for a customer not originally captured in the allocation paper and collected the sum of N24,000, out of which he was given N19,000.
Engr. Adeleke Odusayo, the AEDC contractor for pre-paid meter installation under Mararaba zone, said he gave the suspect about 690 pre-paid meters for installation in the area.
Odusayo said he became worried by the number of complaints received from customers whose meters were not installed.
"I decided to do a verification and reconciliation of the meters given to the people working for me and discovered some irregularities, which prompted me to involve the security agency," Odusayo said.