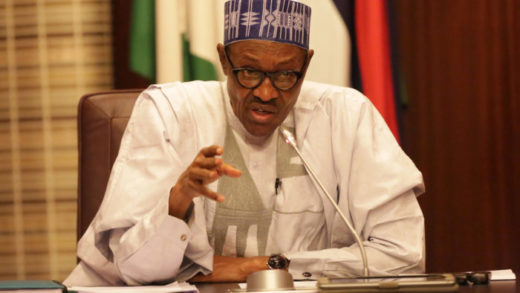 The National Harmonised Traders Union of Nigeria on Thursday endorsed President Muhammadu Buhari to re-contest for the Presidency in 2019.
The President of the association, Alhaji Bature Abdul'aziz, made this known to newsmen in Kano.
He said the decision of the union to declare its support for Buhari to re-contest for the presidency was borne out of its firm believe that Buhari would take the country to greater heights considering the achievements he recorded in the last two and a half years.
"Though we are a non-partisan organisation, we will support you (Buhari) to contest for the second term and this time we will put more effort than we did before.
"We advise you (Buhari) to remain resolute on your trust to Nigerians in your quest to ensure peace and unity in the country," he said.
Abdulaziz commended the president for the successes recorded in tackling the Boko Haram insurgency and the fight against corruption in the country.
"Your efforts in infrastructural development especially road network development across the 36 states is gradually taking shape.
"We congratulate you on the effort being made to revamp our rail transport system to a 21st century standard," he said.
READ: Benue Assembly calls for support for state police
He said the rail lines when fully operational would boost growth in the commerce sector in moving goods easily across the country as well as ease the sufferings of travellers.
He lauded Federal Government effort over the significant improvement recorded in the energy sector and called for more to be done in view of the importance of the sector toward the development of the country.
"We have noticed a significant improvement in the energy sector but we expect more to be done as the sector is a major key to commerce, industry and trade,'' he said.
On security, the president of the association called on Buhari to personally monitor the use of one billion dollars earmarked recently to fight insurgency so as ensure accountability and transparency.
He however charged Buhari to expose and punish all known saboteurs who are bent on sabotaging his administration's effort toward making Nigeria a better country.