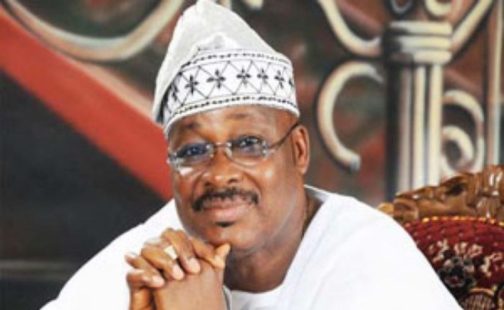 The Federal Government has approved three new area commands for the Nigeria Police in Oyo State to complement the existing ones and boost security network.
Mr Abiodun Odude, the State Commissioner of Police, made the disclosure during a courtesy call on Gov. Abiola Ajimobi on Thursday in Ibadan.
The news area commands are located in Eruwa, Iganna and Saki areas of the state.
Odude said that the new commands in Saki would be headed by ACP. Abubakar Baba, Eruwa by ACP. Sola Oketunji, ACP. Dayo Ariyo would be in charge of Iganna Command.
Odude commended the governor for his administration's continuous support for the state police command, saying that such had assisted the police in maintaining peace, law and order.
He also thanked the governor and other stakeholders for their combined efforts and cooperation in making policing less cumbersome across the state.
"Oyo State is one of the most peaceful states in Nigeria today and this is not achieved overnight.
"I can easily say it was achieved through continuous support given by the present administration in the state under your able leadership.
"The administration is sparing no expense in providing logistics supports and all other things needed to get the job done and today we are the best for it.
"The people are happy for the reign of peace, which has culminated into good business environment for investors," he said.
Responding, the governor lauded the Federal Government for acceding to the state's clarion call for the establishment of more police commands in the state.
Ajimobi said that there was a pending request for the establishment of three additional commands, calling on the federal government to grant it soon.
He commended the gallantry of the officers and men of the state police command in ridding the state of criminalities, stressing that his administration was committed to the sustenance of peace and security.
"Paucity of fund accounted for the inability of our government to assist the police and other security formations more than we are doing now in our drive for a near zero crime rate in the state.
"We should be more grateful to the police authority in Oyo State, because through them, we were able to transform the state from the notorious era of violence to a very peaceful state today," he said.