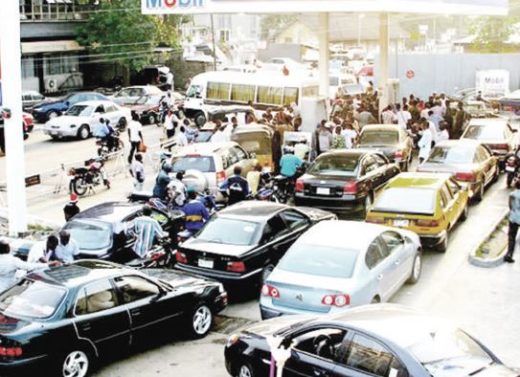 The Department of Petroleum Resources (DPR) Ibadan says it will continue to monitor the sale of petroleum product across the state to ensure compliance to official price.
The acting Controller of DPR Ibadan, Mr Oluyemi Olaonipekun, stated this on Thursday in an interview with newsmen in Ibadan.
"So far we have been able to cover Oyo and Osun states; there is no city or town in these two states that we have not visited in the last three or four weeks.
"We have gone as far as Iwere, Saki, Kisi, Okuku, Ife, Ilesha and not only once; we have visited them more than three to four times within four weeks.
"What we can do is to monitor whatever gets to all this locations and to ensure that it gets there; and that is what we have been doing and it is continuous."
READ: Lagos begins campaign to stem tide of collapse buildings
He added that the department would continue its regulatory and monitoring mandates as well as acts on complaints from the members of public.
Long queues are seen in stations were petrol is sold at N145 while there are fewer queues where it is sold at N180 to N200.