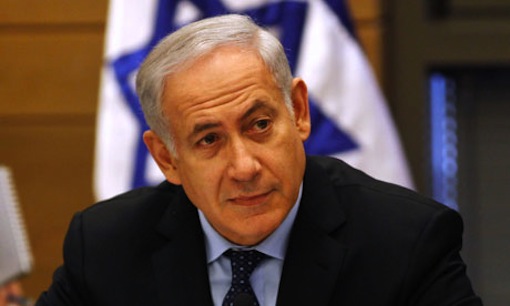 Israeli Prime Minister, Benjamin Netanyahu, said on Thursday that his country will only deport African asylum seekers to Rwanda in a process that complies with international law.
Netanyahu said this following his meeting with Rwandan President, Paul Kagame, at the World Economic Forum in Davos .
Netanyahu said he agreed with Kagame, "who made clear that he would only accept a process that fully complies with international law," according to the premier's office.
Netanyahu has previously said that he reached an agreement with an unspecified third country, rumoured to be Rwanda, to forcibly deport approximately 40,000 asylum seekers mostly from Sudan and Eritrea.
Ambassador Olivier Nduhungirehe of the Rwandan Foreign Ministry tweeted that his country never reached an agreement to accept forcibly deported migrants.
"Our 'open doors' policy only applies to those, who come to Rwanda voluntary, without any form of constraint.
"Any manipulation of women, men and children in distress is appalling," he said.
In the early and mid-2000s asylum seekers mostly from Sudan and Eritrea made the arduous journey through Egypt's Sinai Peninsula into Israel.
The large influx of migrants to the predominately Jewish country sparked backlash among many Israelis, who say they are not genuine refugees, instead terming them "infiltrators."
NAN reports that on Nov 19, 2017, Netanyahu said he had reached an "international agreement" that allowed his country to deport around 40,000 African refugees.
The asylum seekers, mainly from Sudan and Eritrea, entered Israel through Egypt's Sinai Peninsula in the early and mid-2000s.
The Israeli government says the African migrants are "infiltrators" and not genuine refugees.
"The infiltrators will have the option to be imprisoned or leave the country," Israel's Public Security Ministry said in a statement.
"This removal is enabled thanks to an international agreement I achieved that enables us to remove the 40,000 remaining infiltrators without their consent. This is very important," Netanyahu said at the start of his Cabinet meeting.
"This will enable us to close down Holot and allocate some of the large funds going there to inspectors and removing more people," the prime minister added.