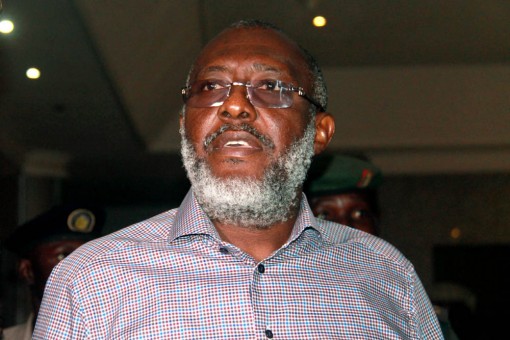 The presiding judge at the Federal High Court in Abuja, Justice Okon Abang on Thursday ordered the former National Publicity Secretary of the Peoples Democratic Party (PDP), Olisa Metuh to appear in court on 5 February or he would have his bail revoked so that he could go back to prison.
The court rejected the application filed by Metuh for an adjournment of his case as a result of ill health.
According to Abang, the medical report by Metuh was fraudulently smuggled into the court and did not give any reasonable explanations as to the nature of his illness, adding that it was useless and only fit for the trash can, reports Channels tv.
He said having abused his right, the court would no longer entertain any medical report from any doctor in Nigeria on behalf of Mr Metuh.
The judge said he would not revoke Metuh's bail now as being sought by the Economic and Financial Crimes Commission, EFCC, as he would show compassion on him, but warned that he could revoke the bail granted to Metuh if he did not show up in court on 5 and  6 February, being the next adjournement day.