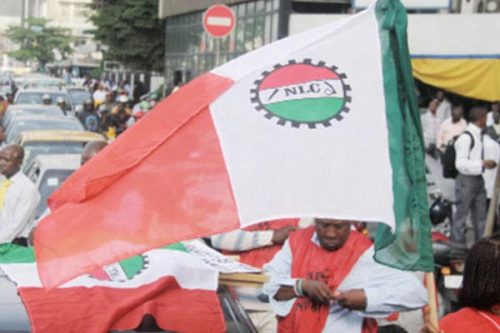 The Nigeria Labour Congress (NLC) says that the Labour law recognised lock-out and picketing as a tool that workers can use to advance their issues in the country.
Mr Ayuba Wabba, NLC President said this at the 11 Quadrennial National Delegate Conference of the Nigeria Civil Service Union (NCSU)on Thursday in Abuja.
The NCSU Delegate Conference was theme: "New National Minimum Wage, Bargaining with Reactionary Employers''.
Wabba, who was reacting to the Federal Government warning to workers that lock-out of duly appointed officers and picketing as a resolve to industrial disputes in the country was illegal.
According to him, our labour law recognises lock-out, strikes and picketing as a tool that the unions and workers can use to advance their issues.
"I think what the Minister of Labour and Employment, Sen. Chris Ngige needs to say is that workers and trade unions must follow lay down procedures but not to say it cannot happen.
"It is a legal issue, issue of picketing, lock-out are already accommodated in our legal book of the Trade Union Act. A worker or an employee is not a slave.
"The difference between a worker and employer is that he can exercise some rights and those rights are in our law.
"So, they are there in the law, but you must follow some procedures before embarking on such action because it is there for a purpose, ''he said.
The NLC president also called on the Federal Government to address the issue of social justices and inequality in the system.
"If you have poor working condition, where what you paid workers cannot be able to take care of their families.
"Certainly the aim of creating job opportunities have been defeated and such employment cannot be said to be a decent work, ''he said.
Wabba also called on the Tripartite Committee on the National Minimum Wage to fast-track the process in good time.
READ: Benue Assembly calls for support for state police
"The minimum wage is supported by two ILO conventions, which Nigeria has domesticated, so it must be respected.
"As time is also of essences, we must have the minimum wage in good time, so that workers can benefit from it.
"From what is happening in the economy it is very clear that N18, 000 is no longer feasible to sustain a worker with his family, so it is long overdue.
"So, we will do everything within the law to achieve this as we have already lost two years. We are also part of the tripartite committee and we should be able to fastback the process.'' he said.
He also assured the workers that NLC would everything possible to fight for the 36,000 workers sacked by the Kaduna state government and its other counterparts like kogi and Imo government on non-payment of salaries and pensions.
Also Kiri Mohammed, National President of NCSU, decried the slow process of the negotiation of the minimum wage for workers in the country.
According to him, public servants at all levels are consciously waiting to hear the outcome of the ongoing negotiation on the minimum wage.
Mohammed called on members to take necessary measures that would contend their arrogance and ensure that the governors do not subvert the process.
He added that workers must have a minimum wage that would be compared with other nations that have full realisation of the decent work agenda.