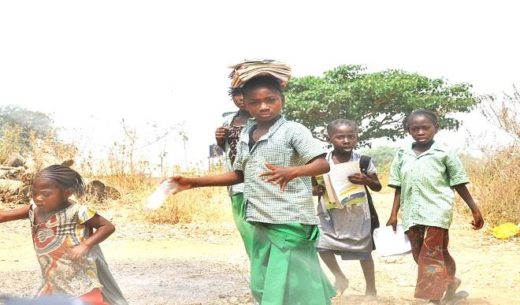 The SOS Village Nigeria, an NGO, says it will support the establishment and build the capacity of Child Protection Committees in eight public schools in Gwagalada, FCT-Abuja.
The Programme Director, Mr Ahmed Bappare, said this in an interview with the News Agency of Nigeria during a campaign rally, tagged "Care for Me – End Violence against children'' in Abuja.
"SOS Abuja will also be collaborating with other stakeholders to advocate for the establishment and resourcing of a family court and local child rights implementation committee and build capacity of the child care providers on UN guidelines on Alternative Care and CRA.
"Family courts are not alien to this country, establishment of the family courts will help in the smooth running of CRA in Gwagalada," Bappare said.
READ: Mother of 4 recounts ordeal in Kidnappers' den
He said the campaign was launched in different locations across the world, saying the campaign will bring to the front-burner policies and practical issues of violence against children.
Bappare said violence was a combination of social issues and political decisions that can be resolved with relevant knowledge, political will and resources.
The Chairman, Child Protection Network (CPN), Gwagalada, Mr John Amokaha, called for the need to promote preventive education measures for both children and their parents formally and informally.
He added that with functional knowledge of the fundamental character of children as persona, and the appropriate roles of adult as guides would easily participate in making the provision of quality care more natural and less cumbersome.