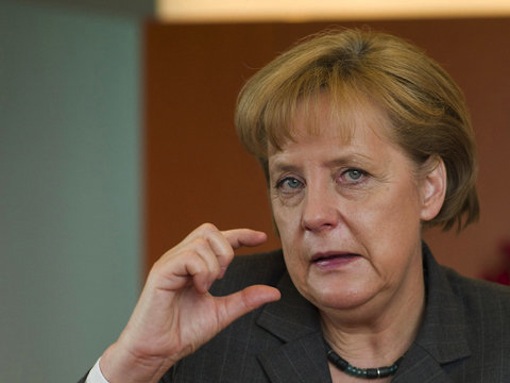 German Chancellor Angela Merkel said on Friday she was "optimistic" that the planned alliance between her conservative political bloc and the centre-left Social Democrats (SPD).
"I am optimistic and determined that we should achieve a result and I think we are capable of doing that in the foreseeable future," the chancellor said ahead of the beginning of the negotiations.
Merkel added that the parties to the talks would try to lead the negotiations fast. According to the chancellor, "a very good foundation for what we now want to achieve at the coalition negotiations" was built during the preliminary talks.
The new talks will mark the second time Merkel's alliance has attempted to form a coalition government.
The first attempt to hammer out a deal with the Green party and the Free Democratic Party fell through in November.
The election was held in late September, and the Christian Democratic Union of Germany (CDU) and Christian Social Union in Bavaria (CSU) has been working on forming a government ever since.
The gathering of party leaders is due to be followed by a meeting between a group of top party delegations.
Failure to reach an accord between Merkel and the SPD to renew their current coalition could trigger early elections or force the chancellor to head a risky minority government.
The pressure is on Merkel to reach an agreement with the SPD after an attempt to broker a coalition deal with the environmental Greens and the pro-business Free Democrats collapsed in November.
If successful, the talks would create the third so-called grand coalition of major parties led by Merkel since she came to power more than 12 years ago.
The SPD's roughly 450,000 rank-and-file members still have to vote on any coalition agreement reached by their party leaders with Merkel's conservatives.
A grass-roots campaign has been under way in the party to prevent it from teaming up with the chancellor for another four years.