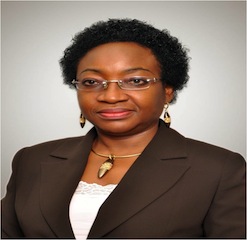 The Federal Government says it is committed to the welfare of workers, to ensure industrial harmony as required for the sustainable development of the nation.
Mrs Didi Walson-Jack, Permanent Secretary, Service Welfare Office (SWO), Office of the Head of Civil Service of the Federation, stated this at the ongoing 11th Quadrennial National Delegates Conference of Nigeria Civil Service Union on Friday in Abuja.
According to her, government is conscious of the fact that industrial peace is a prerequisite for economic development of the country.
"I wish to therefore, assure you of this administration's commitment to the welfare of worker's as issues are being pursued vigorously to ensure workers welfare are taken care of.
"Workers welfare which includes Safe Workplace Environment, Emergency Management, Rewards and Recognitions, Recreation in terms of Civil Service Clubs, to mention but a few.
"Also the creation of the Service Welfare Office has provided a roadmap and set the tone for an accelerated attainment of the Strategic Plan of the Office of the Head of the Civil Service.
"This would improve the welfare of Federal Civil Servants in the country. This we believe, would ultimately boost morale, motivate and improve the productivity of civil servants.
"This would also ensure the reduction in incidents of infractions within the civil service, " she said.
She said that government and the labour union were partners in progress, saying that the era of us versus them is over.
The Permanent Secretary added that government was geared to playing its role and labour must play its part of delivering quality service to the nation.
Walson-Jack commended the union for its immense contribution to the promotion and sustenance of industrial peace and harmony in the Public Service.
"This, the union has done through the instrumentality of dialogue in resolving labour-related matters.
" It is therefore, my fervent hope that this conference and indeed other fora of the union will produce outcomes that would change positively the trajectory of the bargaining process between the Labour Unions and Government at all levels,'' she said.
Mr Kiri Mohammed, NCSU outgoing president in his valedictory address commended members for their support.
"In the next few hours a leadership will emerge to continue where we stopped. I wish to congratulate them in advance and request them to take the union to greater heights.
"I also want to charge them to collaborate and ensure continuous networking, training and retraining of workers of members.
"I want the subsequent leadership to add value to the union, over and above what we have achieved so far,''he said.
He called on the state councils to embrace the centre with high sense of responsibility by adopting centralisation as provided by the constitution and practice by other unions.
Mohammed, however, called for the unwavering support for the incoming administration.
The outgoing president of the union had served two terms from July 2009 till date.