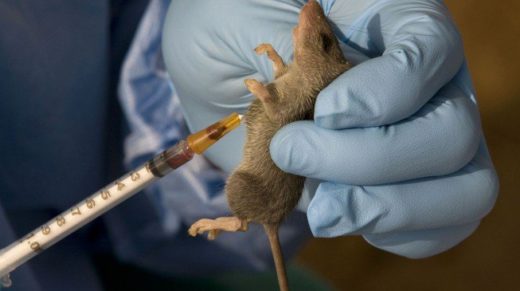 The Ebonyi State Government on Friday says it has contained the further outbreak of Lassa fever reported in the state since Jan.14.
Dr Daniel Umezurike, the state Commissioner for Health disclosed this in Abakaliki during a sensitisation programme on the disease.
The programme was organised for health personnel and members of the public on ways of preventing the deadly disease.
Umezurike said that the quick intervention of the state and federal governments in the provision of logistics and manpower, with the collaboration of stakeholders, helped in containing the disease.
"The successful treatment and discharge of three suspected patients from the hospital on Jan. 25 signified the conclusion of our damage control in containing the disease.
"We are presently focusing on the intensive enlightenment of the populace to prevent a resurgence of the disease and ensure that they are abreast with its preventive measures.
"We had six suspected cases of the disease in the state with four deaths, as nine suspected patients were admitted in hospitals over the disease," he said.
He commended the state governor, Chief David Umahi, for releasing N5million for equipping of the Virology Centre in the state.
The commissioner added that the centre would be fully operational next week.
"The admission wards at the Specialist Hospital Irrua, Edo are filled with suspected patients, as the Federal Ministry of Health provided tents at the hospital to contain more patients.
"We intend to ameliorate the situation with experts working assiduously to ensure that all units in the virology centre become fully operational.
"The dialysis machine has been test-run and is operating perfectly, while the experts are working to ensure that the laboratory section becomes operational soon.
"Lassa-fever tests are biologically-molecular in nature and relevant technicians undergo higher, intensive training due to the disease's complex nature," he said.
He urged the people to stop embalming corpses at home, engaging in traditional throat surgery, and bush burning to ensure that Lassa-fever is totally controlled.
"I urge traditional rulers, opinion leaders, Local Government Areas to relay this information at the grassroots and ensure that the people comply with it," he said.
Dr Chamberlain Nwele, state Head of Service, also commended organisers of the programme and urged the people to ensure that the disease was permanently checked.
"The people should realise that the increased rate of bush burning in our communities makes rats, the disease's primary vector to relocate to homes.
"We should, therefore, take suspected victims to nearest hospitals and ensure that our surroundings are generally kept clean," he said.
Dr Nnenna Ajayi, a physician at the Federal Teaching Hospital, Abakaliki, in her lecture entitled, "Lassa-Fever and the Community'' remarked that the disease was preventable and curable.
According to him, the disease does not have minor or severe level because once it is treated; the person is free and should not be discriminated against.