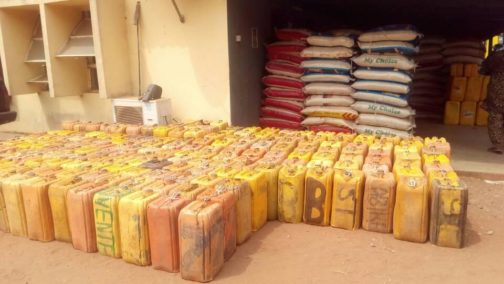 Adejoke Adeleye/Abeokuta
In its determination to curb smuggling of products outside Nigeria by some unscrupulous Nigerians, the Nigeria Customs Service, Ogun state Command, has impounded products worth N67m being smuggled to Republic of Benin around Idiroko axis.
The products which includes 276 kegs of petrol, nine drums and 32 kegs of diesel and five drums of kerosene, valued at #67, 247, 153 million were impounded within two weeks at Idiroko.
The Comptroller of Customs in the state, Sani Madugu, made this known in ldiroko while speaking with journalists on the achievements of the command in the last two weeks.
He said the achievement is apt to mark the international customs day in which customs organizations have chosen to secure business environment for development as the theme for 2018 celebration.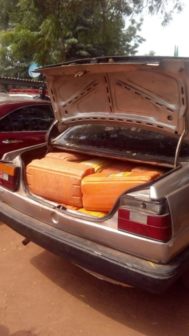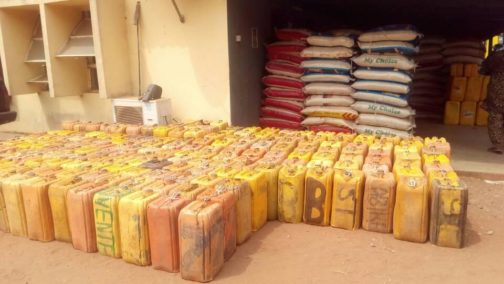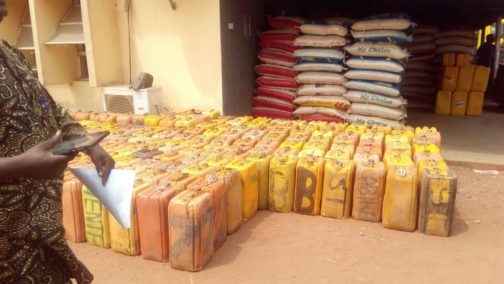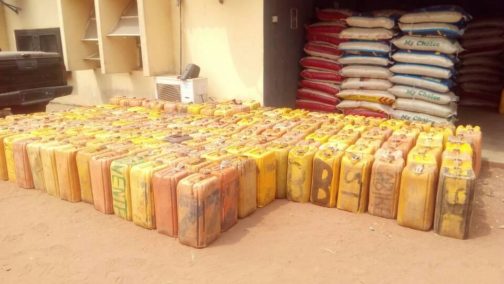 Madugu noted that his command with other critical stakeholders will realize the goal of promoting activities that secures and create an enabling environment for business to thrive.
Also in line with the policy thrust of the present leadership of customs for zero tolerance to corruption and other vices, Chief Superintendent of Customs, Jamairi A.M. and Superintendent of Customs Yau H. were issued letters of commendation for diligence and dedication to duty.
Madugu also revealed that four suspects who smuggled rice via motorcycles were also arrested and are in custody from where they will be charged to court after thorough investigation.
Madugu promised to explore more intelligence and surveillance in monitoring filling stations along the border areas so as to avert any form of diversion.
He enjoined members of the public to be patriotic by assisting the command with information to check the smuggling of petroleum products and other prohibited items.